On the Dürr media site you will find the latest press releases, images and videos. If you have any questions about the company or about the Dürr stock, please do not hesitate to contact us.
Online magazine Dürr & More
Keep up to date with the latest news on our products, services and special projects
keyboard_arrow_right
Industry is undergoing a profound, technological transformation worldwide. In future, factories will self-coordinate via digital platforms. Companies can compare and coordinate the plants of their production network. Digitization is increasing the pace of development in all industries.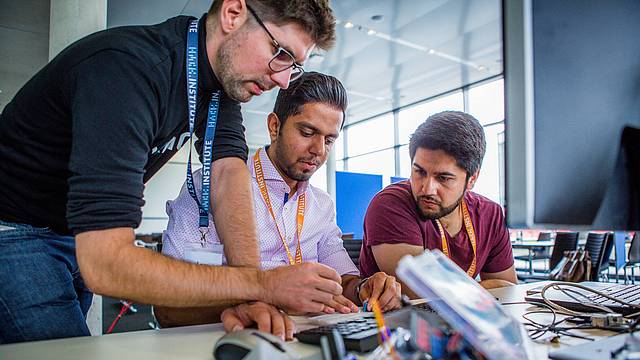 The world is moving at an ever-increasing pace, not only politically, but also in economic and technological terms. This is why a globally active company such as the Dürr Group must do more than just monitor global trends. Thanks to our pioneering spirit, we develop groundbreaking solutions for our customers.