"digital@DÜRR": Clever and smart
The digital transformation reached the world of business some time ago, making intelligent products, services, processes and factories possible – the buzzword Industry 4.0 refers to this trend. This transformation is being actively promoted by Dürr with its digital@DÜRR strategy, which is about making our businesses Industry 4.0-ready.
"digital@DÜRR" comprises four key areas
Smart Products: Intelligent, networked and self-regulating products, machinery and plants (equipped with sensors)

Smart Services: Extended, intelligent service offerings thanks to online integration of machinery and plants

Smart Processes: Efficient development, production and distribution of our products, plants and services

Smart Factories: Digitalization and networking of production, tracking and analysis of data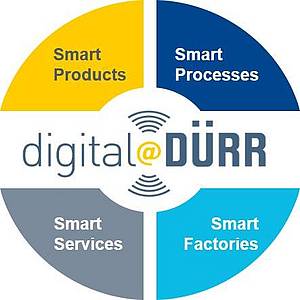 Dürr has a complete infrastructure to drive digital business with the digital marketplace tapio.
ADAMOS: Working together with leading engineering businesses and software specialist Software AG, we have brought to life ADAMOS. ADAMOS offers an open, manufacturer-neutral IIoT environment based on leading technologies.
Digital marketplace: Building on ADAMOS, we offer our customers a digital marketplace with a variety of applications/apps. Due to the varied requirements of our customers, we have developed the following digital marketplace:
tapio from HOMAG is suited to businesses in the woodworking industry. For example, it connects partners/competitors, production material suppliers and tool manufacturers.
"Digital Factory": More than 100 software and control engineering experts from various development teams of the Dürr Group join forces here to work on new smart applications.
Industry 4.0 at the Dürr Group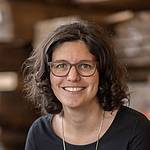 Julia Kasper
tapio GmbH
Karl-Berner-Str. 4
72285 Pfalzgrafenweiler
Germany