Welcome to the Visioneering Group.
Careers at the Dürr Group
We combine what belongs together: passion for new technologies and profound expertise in machinery and plants. At Dürr, Schenck and HOMAG we create what our customers worldwide value most: state-of-the-art technologies for a successful and sustainable future. Discover the future and shape it within the Dürr Group.
If you're passionate about technology, and Industry 4.0 inspires you, then the Dürr Group is the right place for you. As an international mechanical and plant engineering group, we are open to all innovative ideas to make manufacturing processes even more efficient.
Here you have the freedom to use your entrepreneurial skills, the chance to work with an international focus, and the certainty of being part of a global market leader's jump into the digital industrial age.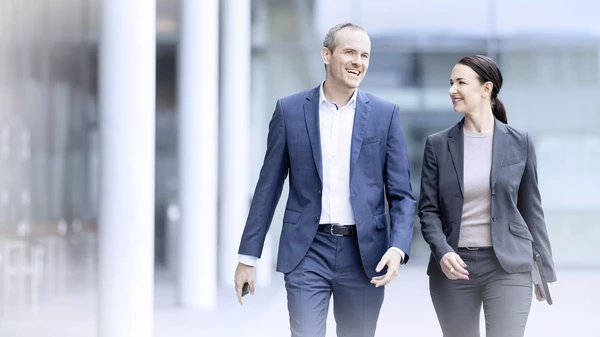 Fascination for highly efficient manufacturing

Real precision for more safety

Innovative technology for the woodworking industry
Personnel Development – developing the future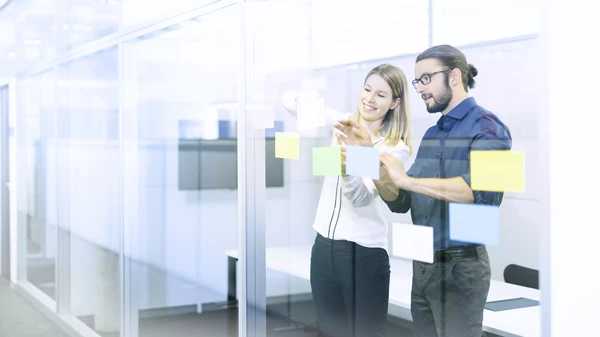 We work to foster an environment that supports ideation and innovation. To help achieve this goal, we will provide you with continuous training and development opportunities. In doing so, we are not only shaping the future of the digital industrial age, but also the future of our employees.
Who works at the Dürr Group
Grzegorz Niebrzydowski

With a good team you are able to move mountains.

Katharina Kaessemodel

I was looking for a new challenge and found it at Schenck RoTec.

Anqi Lyu

I enjoy working at the HOMAG Group because there is a lot of freedom within the company.

Hannah VanDeKerkhove

I have had a truly unique experience learning about the current manufacturing industry.

Fábio Mendes Alves

What I like most about my job are the many challenges in each project – my days are never the same.

Michael Zetzsche

Ideas and thoughts come to life that others wouldn't have even thought possible.

Alexander Trinzen

We are not a static company and always try to be one step ahead of the market.
HOMAG Australia Pty. Ltd.

1 / 26 Navigator Place
4011 Hendra - Brisbane, QLD
Australia

HOMAG Australia Pty. Ltd.

Unit C3, 756 Blackburn Road
3168 Clayton - Melbourne, VIC
Australia

HOMAG Australia Pty. Ltd.

3 / 8 Commerce Street
6090 Malaga - Perth, WA
Australia

HOMAG Australia Pty. Ltd.

6-8 Tasha Place Kings Park
2148 Sydney, NSW
Australia

HOMAG Austria GmbH

Gewerbegebiet Salzweg 2a
4894 Oberhofen am Irrsee
Austria

HOMAG Indústria e Comércio de Máquinas p. Mad. Ltda.

Av. Ibirama, 450
06785-300 Taboao da Serra – SP
Brazil

AGRAMKOW do Brasil Ltda.

Alameda Ezequiel Mantoanelli 405 Jardim Panorama CEP
13340-350 Indaiatuba - Sao Paulo
Brazil

Dürr Brasil Ltda.

Rua Arnaldo Magniccaro, 500
CEP 04691-903 São Paulo - SP
Brazil

Dürr Brasil Ltda.

Rua Arnaldo Magniccaro, 500
CEP 04691-903 São Paulo - SP
Brazil

Verind Brasil Serviços & Soluções Ltda

Av. Amazonas 1446
32600-324 Brasileia - Betim - MG
Brazil

HOMAG Group Trading SEE

Bulevard Kuklensko Shose 60 Southern District
4004 Plovdiv
Bulgaria

HOMAG Canada Inc.

10820 46th St. SE
T2C 1G4 Calgary
Canada

HOMAG Canada Inc.

5091 Edwards Blvd.
L5T 2W3 Mississauga
Canada

HOMAG China Golden Field Ltd.

1F&5F, Dongxi Commercial Building, NO.25 Dongxi East Road
Houjie Town, Donguan
China

HOMAG China Golden Field Ltd.

No19 Beiyuan Road, DianshanhuTown
215345 Kunshan
China

HOMAG China Golden Field Ltd.

Rm.606, Block C, New Hope International Building, No19, Tianfu Three S
610041 Chengdu
China

HOMAG China Golden Field Ltd.

Rm.701-3 Blk.A, Profit Ind.Bldg, 1-15 Kwai Fung St., Kwai Chung N. T.
Hong Kong S.A.R.
China

HOMAG China Golden Field Ltd.

Rm.704, Block B, New Town, No.88 Jian Guo Road, Chaoyang District
100022 Beijing
China

HOMAG Machinery (Shanghai) Co., Ltd.

NO.685, Fang Ta Road North, Songjiang County
201613 Shanghai
China

Schenck Shanghai Machinery Corp. Ltd.

No.1111, Fengxiang Rd. Baoshan district
200444 Shanghai
China

Dürr Paintshop Systems Engineering (Shanghai) Co., Ltd.

No.665 YingShun Road, Qingpu Industrial Park
201799 Shanghai
China

HOMAG Danmark A/S

Hjaltevej 12 Skovby
8464 Galten
Denmark

AGRAMKOW Fluid Systems A/S

Augustenborg Landevej 19
6400 Sønderborg
Denmark

HOMAG France S.A.S.

1, rue de Madrid BP90001 - SCHILTIGHEIM
67013 Strasbourg
France

Schenck S.A.S.

2 rue Denis Papin
95280 Jouy-le-Moutier
France

Franck Descours

Managing Director

Datatechnic S.A.S.

5 Impasse du Stade
88390 Uxegney
France

Christophe Pesce

Chief Financial Officer

Dürr Systems

Z.I. des Malines 32 rue des Malines
91090 Lisses
France

Dürr Systems

Immeuble Gaïa - 9 Parc Ariane Boulevard des Chênes
78280 Guyancourt
France

Carl Schenck AG

Landwehrstr. 55
64293 Darmstadt
Germany

HOMAG Automation GmbH

Homagstr. 1
09638 Lichtenberg
Germany

Dürr Systems AG

Carl-Benz-Straße 34
74321 Bietigheim-Bissingen
Germany

Dürr Systems AG

Carl-Benz-Straße 34
74321 Bietigheim-Bissingen
Germany

iTAC Software AG

Aubachstr. 24
56410 Montabaur
Germany

DUALIS GmbH IT Solution

Breitscheidstraße 36
01237 Dresden, Sachsen
Germany

DUALIS GmbH IT Solution

Breitscheidstraße 36
01237 Dresden, Sachsen
Germany

BENZ Werkzeugsysteme GmbH

Im Mühlegrün 12
77716 Haslach i.K.
Germany

HOMAG Automation GmbH

Industriestr. 8/13
21745 Hemmoor
Germany

HOMAG Bohrsysteme GmbH

Benzstr. 10-16
33442 Herzebrock-Clarholz
Germany

Christian Kleiner

Senior Director Human Resources

HOMAG GmbH

Homagstrasse 3-5
72296 Schopfloch
Germany

Regina Machold

Human Resources

HOMAG GmbH CompetenceCenter

Alemannenstr. 11a
85095 Denkendorf
Germany

HOMAG Kantentechnik GmbH

Weststr. 2
32657 Lemgo
Germany

Christian Kleiner

Senior Director Human Resources

HOMAG Plattenaufteiltechnik GmbH

Holzmastr. 3
75365 Calw-Holzbronn
Germany

Florian Fackelmeyer

Director Human Resources

HOMAG eSolution GmbH

Homagstr. 3
72296 Schopfloch
Germany

SCHULER Consulting GmbH

Karl-Berner-Str. 4
72285 Pfalzgrafenweiler
Germany

Regina Machold

Human Resources

WEINMANN Holzbausystemtechnik GmbH

Forchenstr. 50
72813 St. Johann
Germany

tapio GmbH

Karl-Berner-Str. 4
72285 Pfalzgrafenweiler
Germany

Ina Reich

Group Human Resources

Schenck RoTec GmbH

Landwehrstr. 55
64293 Darmstadt
Germany

Dürr Systems AG

Am Handwerkerzentrum 5
04451 Borsdorf
Germany

Dürr Systems AG

Funkschneise 15
28309 Bremen
Germany

Dürr Aktiengesellschaft

Carl-Benz-Str. 34
74321 Bietigheim-Bissingen
Germany

Simone Beutel

Corporate Human Resources

Dürr Assembly Products GmbH

Köllner Str. 122 - 128
66346 Püttlingen
Germany

Christopher Ertel

Manager Human Resources

Dürr Somac GmbH

Zwickauer Str. 30
09366 Stollberg
Germany

Constanze Stein-Lenk

Manager of Human Resources

HOMAG India Pvt. Ltd.

#7/6 Rajadhani Estate, Veerananjipura Village, Kasaba Hobli, Nelamangala Taluk
562123 Bengaluru
India

HOMAG India Pvt. Ltd.

No. 88, Industrial Suburb II Stage, Tumkur Road
560022 Bengaluru
India

Dürr India Private Ltd.

471, Prestige Polygon, Anna Salai
600 035, Nandanam, Chennai
India

Benedict Sebastian Joseph

Dürr represented by: Schenck RoTec India Limited

A-5, Sector 81 Phase - II
201 305 Noida
India

Dürr represented by: Schenck RoTec India Limited

A-5, Sector 81 Phase - II
201 305 Noida
India

Priyank Kaushik

Senior Manager

PT Dürr Systems Indonesia

Plaza Summarecon Bekasi, 8th Floor, Unit 801, Jalan Boulevard Ahmad Yani, Blok KA No.1
17142 Bekasi Utara
Indonesia

Etty Widowati

PA / MD Office

HOMAG Italia SPA

Via Vivaldi 15
20833 Giussano MB
Italy

Schenck Italia Srl

Via G. Amendola 25
20037 Paderno Dugnano (MI)
Italy

CPM S.p.A.

Via A. Spinelli 4
10092 Beinasco (TO)
Italy

Verind S.p.a.

Via Papa Giovanni XXIII, 25/29
20053 Rodano (MI)
Italy

Olpidürr S.p.A.

Via G. Pascoli 14 – I
20054 Novegro di Segrate
Italy

Enrico Magnetto

HR Manager

HR

HOMAG Japan Co., Ltd.

2-4-15 Shimanouchi, Higashiosaka-shi
5780981 Osaka
Japan

Dürr Japan K.K

2-14-6 Sakae-cho
273-0018 Funabashi, Chiba
Japan

HOMAG Asia Malaysia

HA Malaysia Sdn. Bhd. 2-4-2C, Fourth Floor Tower2 @ PFCC, Jalan Puteri 1/2, Bandar Puteri Puchong
47100 Puchong
Malaysia

Dürr Systems Malaysia Sdn. Bhd.

4, Jalan SS 13/4, Subang Jaya Industrial Estate,
47500 Subang Jaya, Selangor
Malaysia

Etty Widowati

PA/MD Office

Dürr de México S.A de C.V.

Avenida La Noria 168, Parque Industrial Querétaro
76220 Querétaro
Mexico

Dürr de México S.A de C.V.

Avenida La Noria 168, Parque Industrial Querétaro
76220 Querétaro
Mexico

Dürr Systems Maroc

Zone Franche D'exportation, Lot 40 A
90000 Tanger
Morocco

Carl Schenck Machines en Installaties B.V.

Schiedamsedijk 81a
3011 EM Rotterdam, EM
Netherlands

HOMAG Polska Sp. z o.o

Ignacego Prądzyńskiego 24
63-000 Środa Wielkopolska
Poland

HOMAG Polska Sp. z o.o.

ul. Kolorowa 2, Business Garden, Budynek 2, piętro 1
60-198 Poznań
Poland

Dürr Poland Sp. z o.o.

ul. Żółkiewskiego 125
26-600 Radom
Poland

OOO HOMAG Russland

Krasnoproletarskaya Ulitsa, 16-1
127473 Moskau
Russia

OOO DÜRR SYSTEMS RUS

Krasnoproletarskaya str.16 Building 2
127473 Moscow
Russia

HOMAG Asia Pte Ltd

#04-00 Nutzcentre 68 Sungei Kadut Loop
729504 Singapore
Singapore

AGRAMKOW ASIA PACIFIC PTE LTD

100G Panjang Road, Interlocal Centre, #03-01/02
118523 Singapore
Singapore

Dürr Africa (Pty) Ltd.

33 Roshan Road Framesby
6045 Port Elizabeth
South Africa

HOMAG Korea Co. Ltd. ( 주식회사 호막코리아 )

D-1107, 261 Doyak-ro, Bucheon-si, Gyeonggi-do,
14523 Bucheon City
South Korea

Dürr Korea Inc.

20F., D-Cube City 662, Gyeongin-ro, Guro-gu
08209 Seoul
South Korea

HOMAG España Maquinaria S.A

Carrer de la Química
08450 LLinars del Vallés - Barcelona
Spain

HOMAG Machinery Barcelona S.A.

C/ Samalús, 2 Polígono Industrial Mas Dorca
08480 L'Ametlla del Vallés (Barcelona), Barcelona
Spain

Dürr Systems Spain S.A.U.

C/ Zuatzu 8, Planta 2ª Parque Empresarial Zuatzu - Edificio Oria
20018 Donostia San Sebastián
Spain

Dürr Systems Spain, S.A.U.

Topacio, 54, Polígono Ind. San Cristóbal
47012 Valladolid
Spain

Dürr Systems Spain, S.A.U.

Avenida del Mediterráneo 2, 1C
28007 Madrid
Spain

Dürr Systems Spain, S.A.U.

C/ Antonio Machado 78-80, Planta baja; Viladecans Business Park - Edificio Australia
08840 Viladecans
Spain

HOMAG (Schweiz) AG

Haldenstrasse 5
8181 Höri
Switzerland

HOMAG Asia (Thailand) CO., LTD

631 Nonsee Rd., Chong Nonsi, Yan Nawa, Chongnonsee
10120 Bangkok
Thailand

Dürr (Thailand) Co., Ltd.

631 Media Gallery Building, 2nd Floor, Nonsee Rd., Chongnonsee, Yannawa
10120 Bangkok
Thailand

Dürr Systems Ltd. Sirketi

Sahil Mahallesi D-130 Karayolu Caddesi No: 45/4
41030 Basiskele / Kocaeli
Turkey

HOMAG U.K. Ltd.

Willow Farm Business Park 10C Sills Rd, Castle Donington
DE74 2US Derby
United Kingdom

AGRAMKOW Fluid Systems

Sutton Road Windmill House Industrial Estate
Y032 2RA York - Wigginton
United Kingdom

Dürr Ltd.

Broxell Close
CV 34 5QF Warwick
United Kingdom

HOMAG Machinery North America

4577 Patterson Ave SE
49512 Grand Rapids, MI
United States

Elizabeth Williams

Corporate HR Manager

Stiles Machinery Inc.

3965 44th Street SE
49512 Grand Rapids, MI
United States

Elizabeth Williams

Corporate HR Manager

SCHENCK USA CORP., business unit Test Devices

571 Main Street
01749-3035 Hudson, MA
United States

Patrise Heins

Director Human Resources

Schenck USA Corporation

535 Acorn Street
11729 Deer Park, NY
United States

Patrise Heins

Sr. Manager, Human Resources

Durr Universal, Inc.

1925 Highway 51 - 138
53589 Stoughton, WI
United States

Durr Universal, Inc.

1925 Highway 51 - 138
53589 Stoughton, WI
United States

Dürr Systems, Inc. - De Pere

830 Prosper Street
54115 De Pere, WI
United States

Dürr Systems, Inc. - De Pere

830 Prosper Street
54115 De Pere, WI
United States

Dürr Systems, Inc. - De Pere

830 Prosper Street
54115 De Pere, WI
United States

Dürr Systems, Inc.

26801 Northwestern Highway
48033 Southfield, MI
United States

Dürr Systems, Inc.

26801 Northwestern Highway
48033 Southfield, MI
United States

Dürr Systems, Inc.

26801 Northwestern Highway
48033 Southfield, MI
United States

Dürr Systems, Inc.

26801 Northwestern Highway
48033 Southfield, MI
United States

Dürr Systems, Inc.

26801 Northwestern Highway
48033 Southfield, MI
United States

HOMAG Asia. Pte. Ltd

Lexington Residence, Block A, Level 2-03, 67 Mai Chi Tho Street, An Phu Ward, District 2
70000 Ho-Chi-Minh-City
Vietnam