Digitalization for our customers
In the digital factory, the software engineers and control technicians from the development teams of all divisions in the Dürr Group work hand in hand for our customers. Since 2018, the company's digital experts have been working on new digital solutions to optimize processes and products. The Dürr Group combines software competence and expert knowledge of production technology and manufacturing processes – an advantage over pure software providers.
Dürr Group's digital factories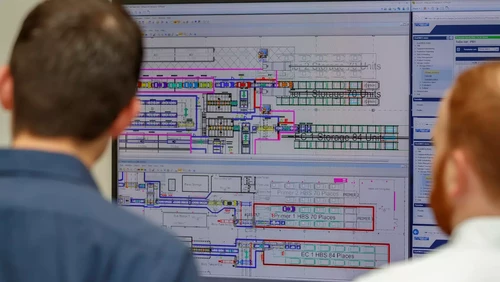 Digital products in our online magazine Dürr & More
Read more about the digital products of the Dürr Group in the following Dürr & More articles.