Industrial balancing goes e-mobility
Schenck RoTec implements fully automatic balancing system for e-drives
Electric drives must have low vibration levels, both as prototypes and later in series production. For this purpose, Schenck RoTec has created eTENO, a balancing system for e-drive production lines that is currently thought to be unique in terms of its combination of functions and features.
Electric power units have ever-greater ranges and performance levels; there is growing acceptance among consumers; and more stringent environmental requirements are being set for combustion engines – electric drives are gaining ground. Due to the growing demand for vehicles with alternative drive solutions, factors such as full automation, process integration and digitization are playing an increasingly important role for e-drive manufacturers. Variable automation solutions are therefore right at the top of the factory planners' wish list. Schenck RoTec has addressed this.
MAXIMUM LIFESPAN THROUGH VIBRATION-FREE MOVEMENT
eTENO is a horizontal, two-station machine that enables the fully automatic balancing and correction of e-drives and rotors of the similar design with rotor lengths of up to 500 mm. It operates with the highest level of precision.
Taking into account all optimizations, it achieves measurement inaccuracies of the unbalance relative to the rotor weight of only 0.1 gmm/kg. This ensures virtually vibration-free operation and a maximum lifespan. In terms of control and communication technology, Schenck's sophisticated CAB 950 SmartTouch measuring system supports the easy integration of eTENO into customers' production control systems and IT networks.
As is the case with all Schenck RoTec balancing machines, the new eTENO is also included in the comprehensive service and support system, which the Darmstadt-based company offers to ensure the high availability of its systems.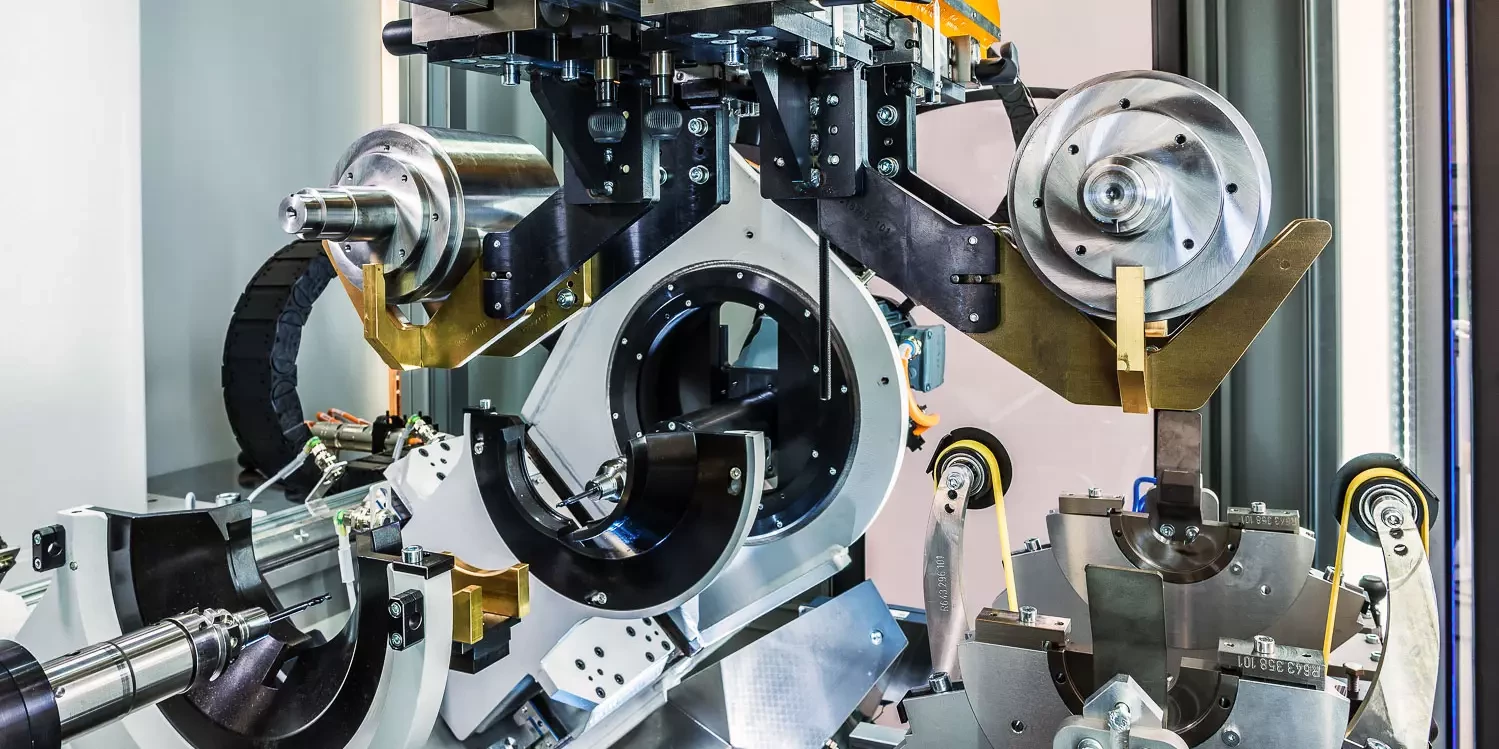 The internal transfer system links the measuring and balance stations quickly and precisely.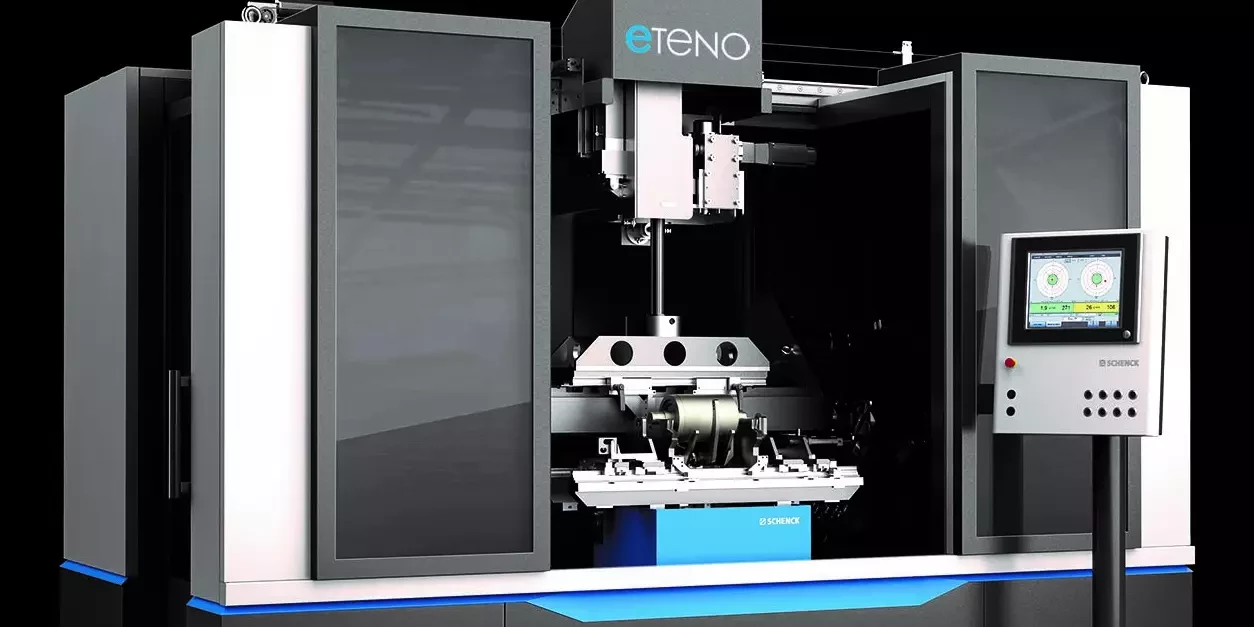 eTENO as a stand-alone solution.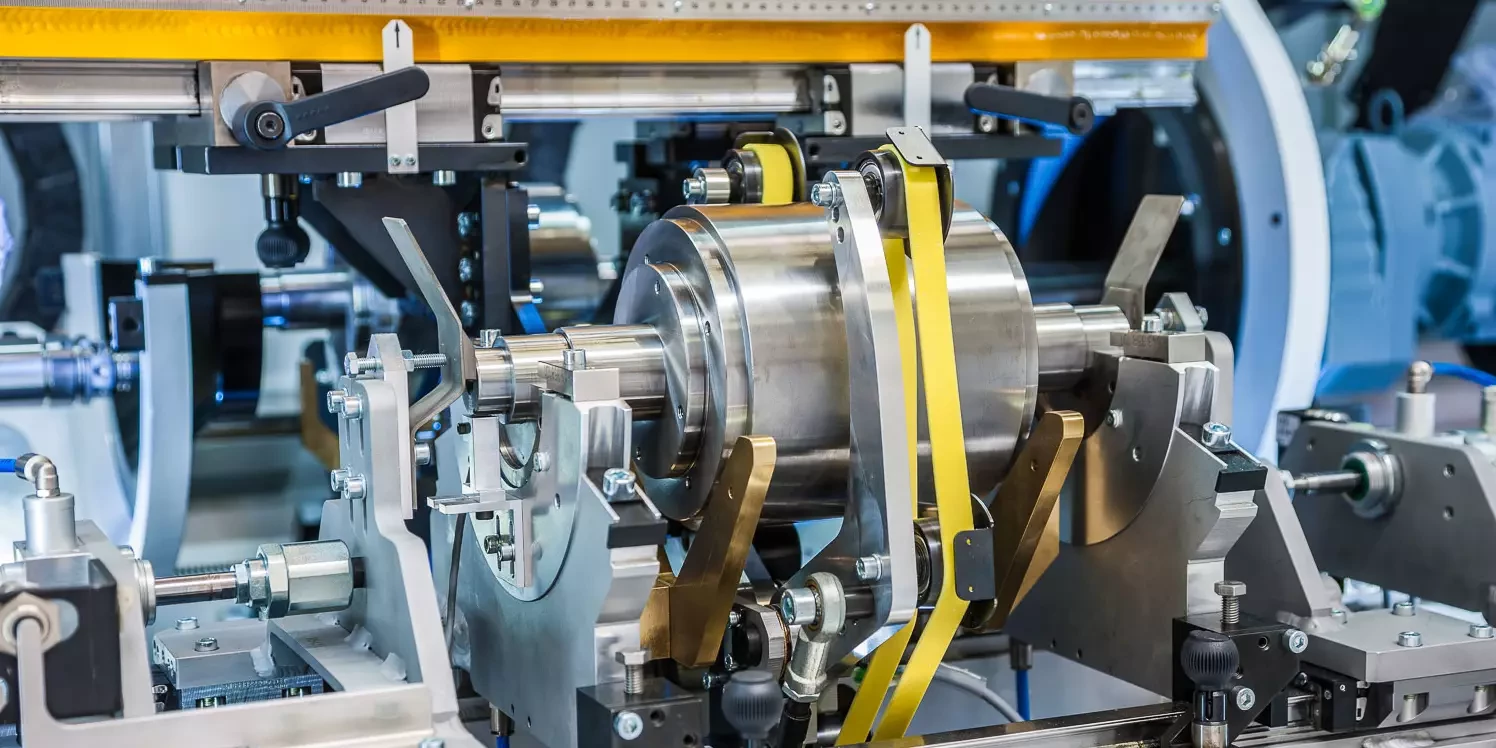 Highly accurate measuring station with intelligent belt drive, which folds back during measuring and therefore does not effect the measurement result.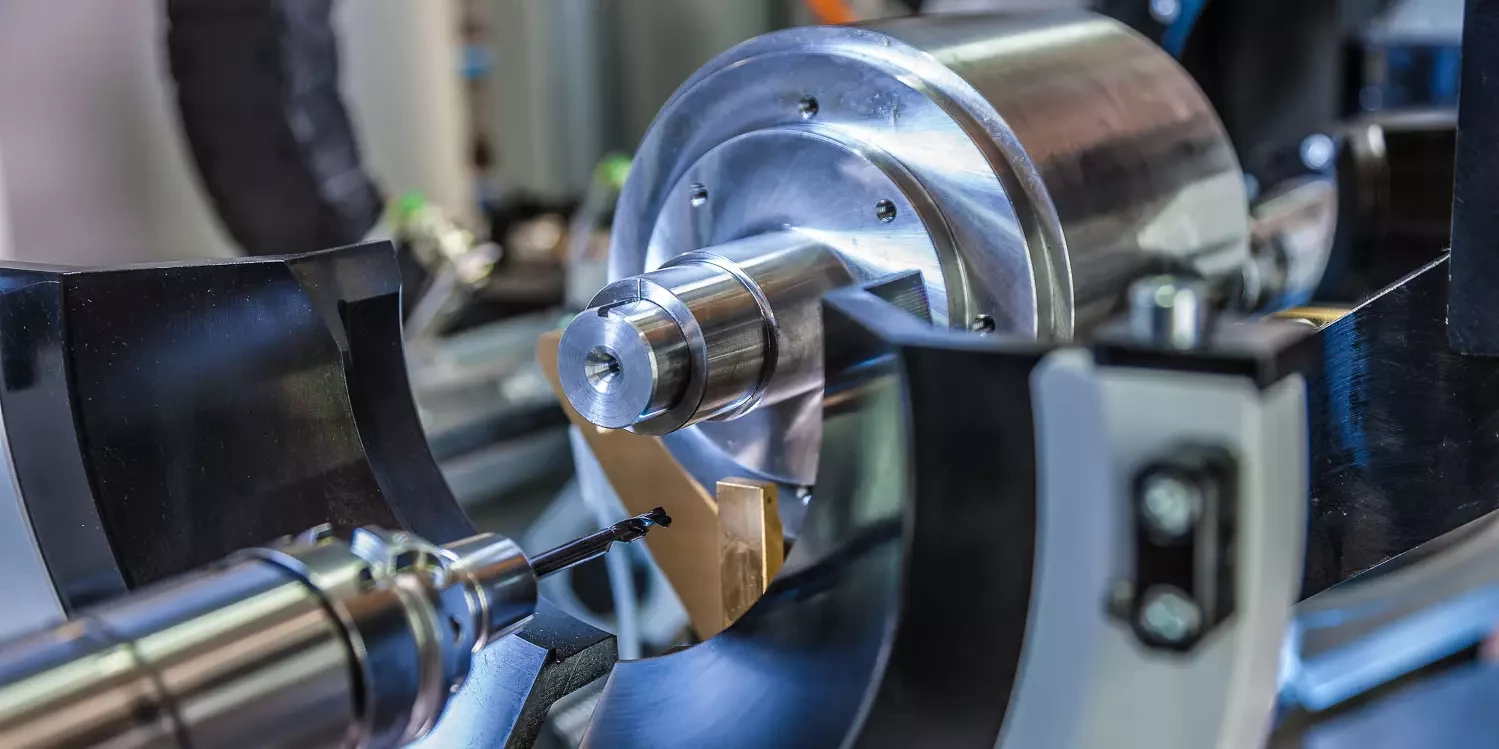 Internal transport and dual axial drilling for parallel unbalance correction enable very short cycle times.
CYCLE TIMES BELOW ONE MINUTE
The processing unit is equipped with two drills and reduces the unbalance of the rotor thanks to simultaneous axial drilling. One entirely new feature: during axial correction, eTENO moves the drills instead of the rotor. The advantage of this is that the individual angular position of an unbalance can be approached simultaneously for each plane. A clever internal workpiece transfer system changes the position of the electric armature from the measuring to the correction unit quickly and with utmost precision. All of this leads to a highly efficient balancing process with minimum idle times. Depending on the type of armature, eTENO achieves cycle times of 40 to 100 seconds – from inserting, measuring and balancing down to removing the rotor.
THE CHALLANGE OF ELECTRIC ARMATURES
As an assembly with numerous structural elements (rotors, shafts, windings, cages etc.), electric armatures pose a particular challenge for the balancing process. Added to that are type-specific differences in terms of design, dimensions, materials used, and many more. This is why motor manufacturers have been involving the balancing experts of Schenck RoTec Consulting for many years when developing new electric drives. Together with e-drive manufacturers, the experts can thus ensure that every electric armature is optimally balanced.
Andreas Buschbeck, who heads up the Technical Consulting team at Schenck RoTec, explains how it's done: "Whenever a customer develops a new rotor and needs to know how it can be designed for optimum vibration behavior, we determine the rotor's individual unbalance budget. This helps improve the quality and optimize the lifespan of the rotor." Given the ever-increasing rotation speeds of modern e-drives – up to 30,000 min-1 are currently envisaged – and the growing centrifugal forces, it is becoming more and more important to design electric armatures that are optimally balanced.
MAXIMUM FLEXIBILITY IN PROCESS INTEGRATION
Another particularly relevant question for customers is how eTENO can be integrated into both existing and planned e-mobility production processes in the best possible way. This is why, even during the development phase of the new e-drive balancing system, Schenck RoTec knew that the manufacturers had to be given as much scope as possible in terms of process integration. As a result, eTENO is available in two versions: as a stand-alone solution, complete with protective covering and internal transfer system; and without protective equipment but with particularly flexible installation options for simple integration into existing production facilities.
This is where we also benefit from our numerous, long-term partnerships with leading manufacturers in the automotive industry and in electrical engineering. We are familiar not only with their current process requirements, but also with the industry's future plans and visions.
Peter Böhm , E-Mobility Product Line Manager at Schenck RoTec
LEADING POSITION IN E-MOBILITY
Schenck RoTec has already installed close to 100 balancing systems into the e-drive lines of renowned OEMs and tier-one suppliers worldwide. This makes the Darmstadt-based mechanical engineering firm the market leader in this technology field in the e-mobility segment. With the new eTENO, Schenck RoTec is offering something that is totally new and an innovative package for this segment.