People change – and with them the companies they work for. To find out what tomorrow's working environment should look like, the Dürr Group listens to its employees.
Are young colleagues taken seriously? Do they have a say? Is there room for their needs? Patrick Manske gives a clear answer to these questions. "I've never felt as though my opinion didn't matter", says the engineer. At Schenck RoTec, the Darmstadt subsidiary, he has held a leading position in customer service since April 2020. Nevertheless, he is fully aware that "you have to assert yourself to be heard. But not everyone does."
The management obviously took the same view. Keen to create a platform for more employees to enter into dialog, Schenck last year invited 30 young employees to attend the "Young Generation Dialogue" initiative. "During a number of different workshops that were held over four weekends, they were asked to work on a vision for the company", says Heidi Schmitt, Head of HR at Schenck. Manske was one of those selected.
From error management culture to innovation
How significant will megatrends, organizational issues and leadership topics be in 2025? This was one of the central questions discussed by the participants. It was up to them to decide what aspects they wanted to focus on during the series of seminars. Some chose the topic of error management culture, others opted for networking in the company or employee retention.
Manske joined the working group for innovation. However, rather than focusing on the search for technical solutions, the objective was to think outside the box; it was to think about societal change impacting the company, and about opportunities that can be derived from such trends. Even ideas that at first seemed far-fetched were welcome. One such example was whether the growing online trade could have an effect on the company itself.
Members of the management and the Board of Management accompanied the workshops. "They were very interested and spent a lot of time with us", says Manske. After the series of workshops had ended, his group continued to meet once a month to consolidate and further explore the results.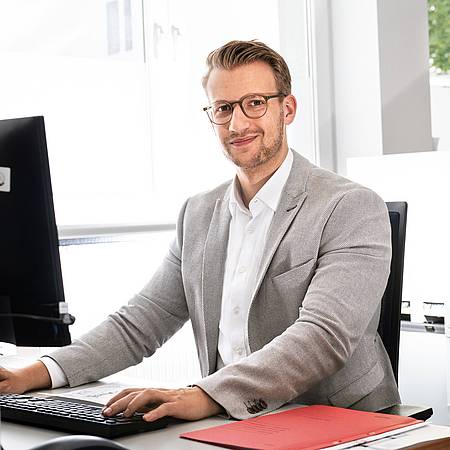 You have to assert yourself to be heard. But not everyone does.
Patrick Manske, Schenck Rotec
Whether the young generation differs from their older colleagues in terms of what makes them tick at work is not a question for which Manske has a blanket answer. The baby-boomer generation does have a reputation of living for work, while younger people are said to attach greater importance to a work-life balance. "But there are also people in my generation who want to pursue a career and work a lot." Manske himself had already completed a cooperative state university program in engineering when he embarked on a master's degree in commercial information technology in his free time. There is one area, however, where he sees differences between the generations. "For younger people, sustainability and climate protection are of central importance." Although this view is also shared by the baby boomers, it is less pronounced.
Struck a chord
Another initiative at Dürr Systems addressed the expectations of different generations toward management as well as their needs and goals. These topics resonated with more employees than expected. Almost 150 people applied for 40 workshop places. "We clearly struck a chord", says project manager Anna Vollmer.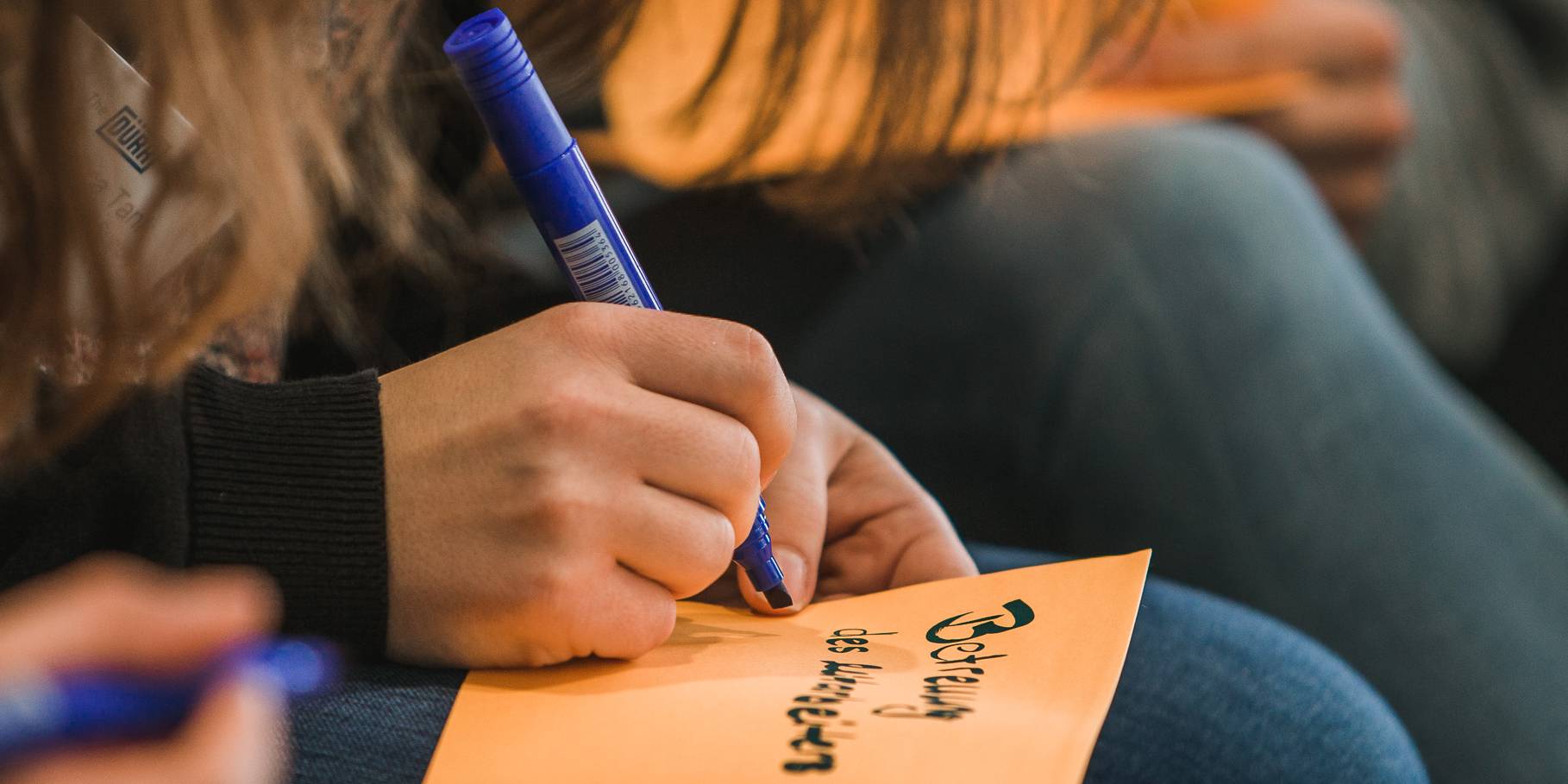 An important stage in the workshop: Becoming aware of one's own expectations around management and defining them.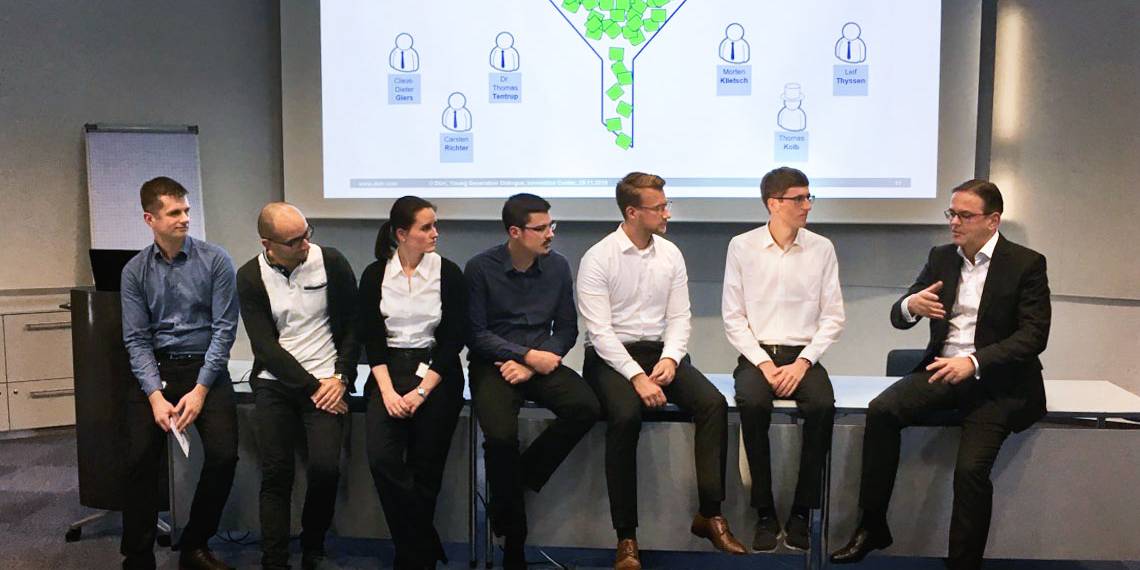 Relaxed chat with the boss: Schenck colleagues discuss the results with Ralf W. Dieter, CEO of Dürr AG.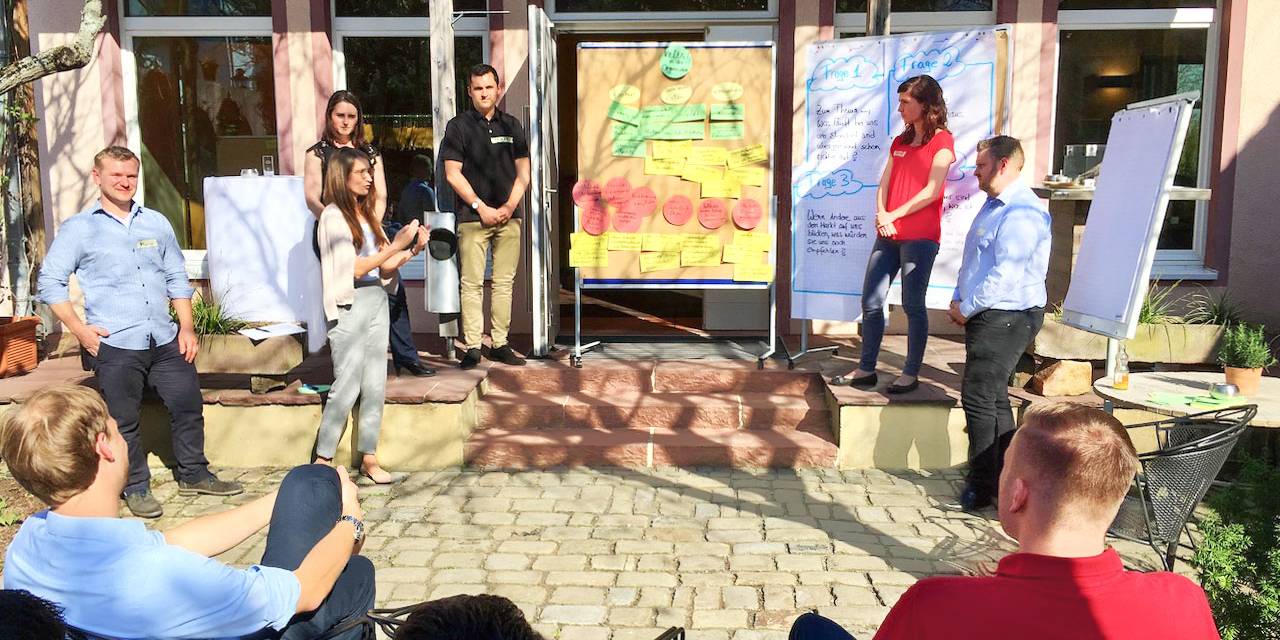 Good day sunshine: To make the most of the weather, parts of the workshops are held outside.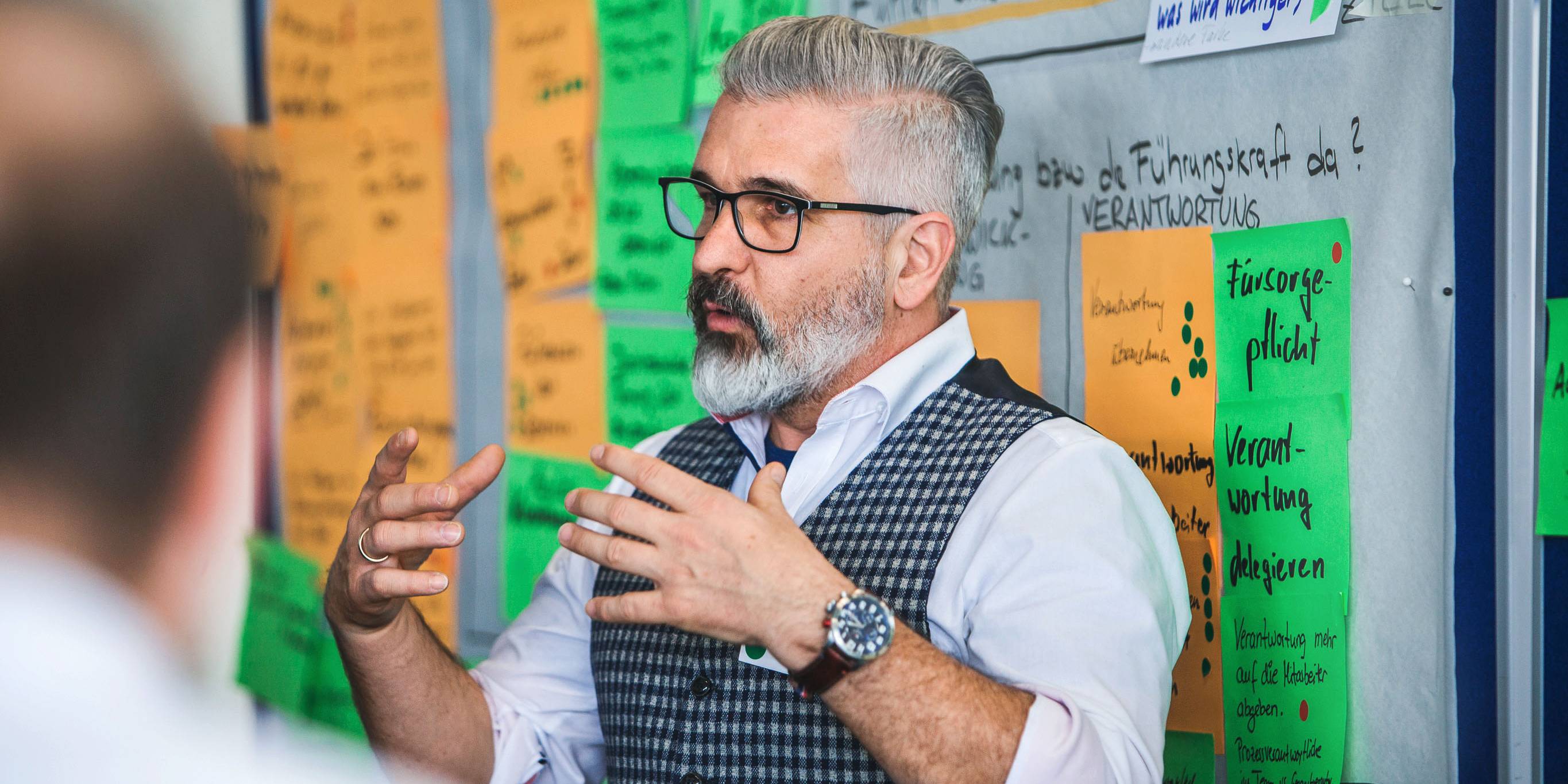 Perspective: Gert Friedrich presents the results of his group.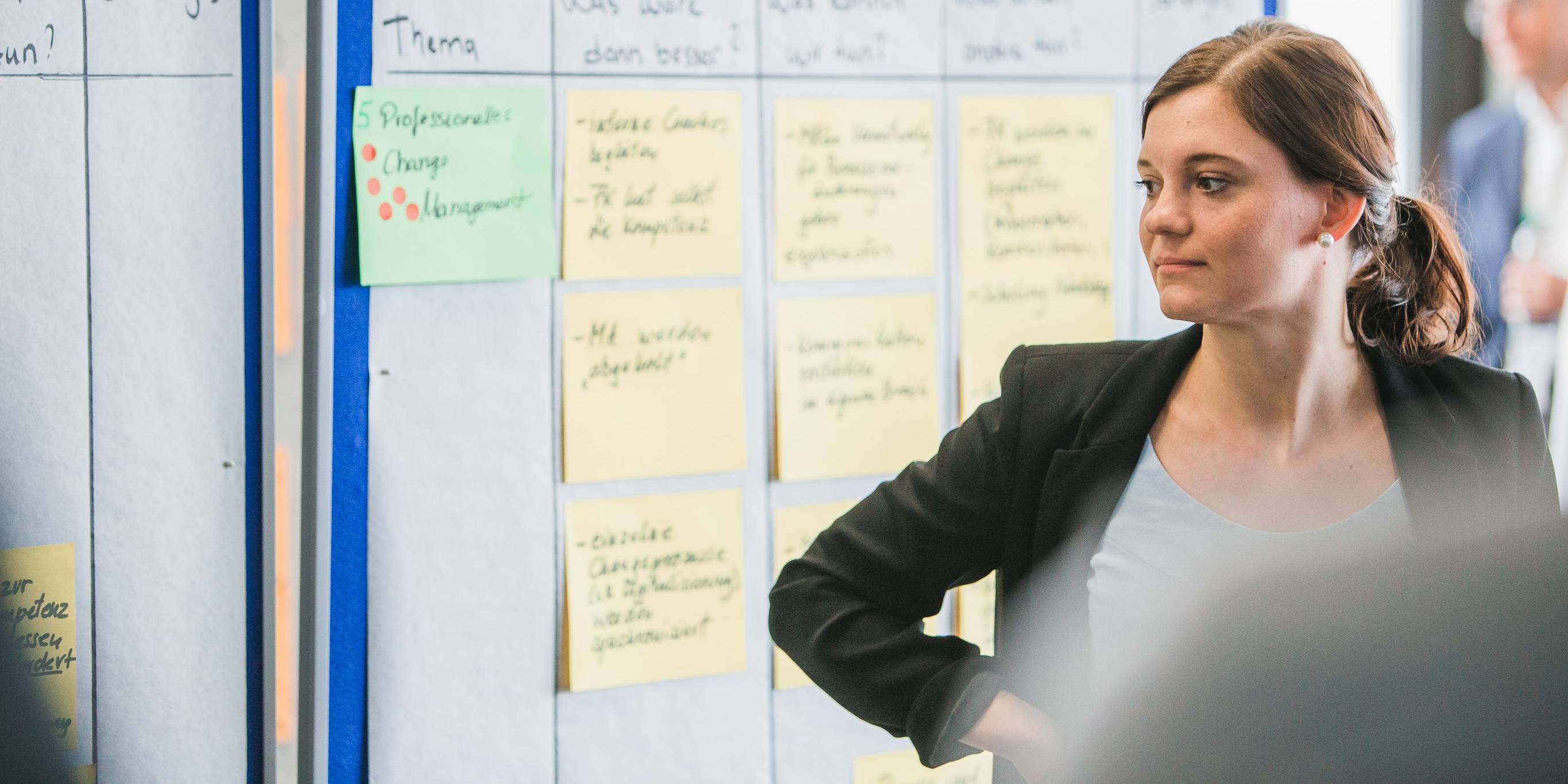 Looking at leadership from different angles: Aline Damian leads a 2-strong
team herself.
Each of the groups was made up of participants from the same generation. The teams were asked to define what the company could contribute toward the further development of its employees. Following the workshops, the results were presented to the other participants and the management representatives. "This revealed some interesting generation-specific differences", says Vollmer. People at the beginning of their careers attached greater importance to professional development – ideally with a personal career plan. Employees up to the age of 40 expressed a wish for more dialog with their line managers, greater transparency in decision-making and a more flexible work routine. For the older generation, on the other hand, a feedback culture practiced in the company was of central importance.
The participants are now continuing to work on their topics. The focus is on the areas of leadership and communication as well as on feedback culture. Last year the participants of the Dialog initiative, together with works council representatives and personnel developers, created a feedback sheet for discussions with employees.
Managers also receive assistance in implementing working arrangements in line with current requirements, one example being mobile working. During tailor-made training sessions, managers can learn how to organize a team whose members work in changing locations or have part-time jobs.
Interactive exchange
Apart from other formats, Dürr's subsidiary HOMAG operates a special type of generation dialog at its Schopfloch site. Twice a year, 50 apprentices and cooperative state university students meet one of the managing directors there. The feedback is positive. "For me it's exciting and motivating to have a personal dialog with the management", says Celine Haug, who is in her second year of apprenticeship as an industrial clerk and is also Head of the Youth and Apprentice Representation. For her, these regular meetings are a sign of trust and appreciation.
To make sure the dialog between the generations is made as easy and relaxed as possible, HOMAG also relies on digital technology during the meetings. Those who want to participate don't even have to speak up anymore. "The participants can send in their questions via smartphone using a conference tool. A projector then displays the text for everyone to see", says Head of Education Center, Steffen Stippl. This also gives more reserved participants the chance to address awkward issues – these are, after all, particularly interesting.
Three questions for Susanne Schlegel
An open error management culture was on the wish list of many people taking part in Schenck's dialog event. Susanne Schlegel, CFO of the Darmstadt-based Dürr subsidiary, explains how managers can contribute toward this.
Everyone makes mistakes. My basic rule is: 80 percent of decisions should be right, the other 20 percent might have to be corrected. This means I won't rip anyone's head off if they make mistakes, but I do expect people to take responsibility for them. Being open about mistakes is important, whereas hiding mistakes can lead to further negative consequences. This is what we need to avoid. That said, I won't let anyone shirk their responsibility. I ask how the mistake could have happened and how the person would suggest solving the problem. We will then decide together how to proceed.
If I can still correct the mistake, I will work until I have put everything right. Otherwise I will have to tell the participants exactly what the issue is and apologize for it. I would then ask for some extra time so I can rectify the mistake. This kind of open approach is disarming, and I have never had a bad experience with it.
I think we're on the right track at Schenck. But there are still a few development steps we need to take. We must further promote self-directed working and encourage employees to think more in terms of solutions rather than problems. Whoever has made a mistake often knows best what the right measures are, and should actively define them.