Industrial painting robot in use in a craft business
PoPP using Dürr's wide product range – from the manual spray gun to the painting robot
At PoPP in Forchheim, the EcoRP L033 painting robot from Dürr is used to paints tubes and beds for magnetic resonance imaging and computed tomography. The family­owned woodworking company with around 60 employees has evolved from a cabinet maker into an innovative group of companies that supplies manufacturers in the medical technology field, among others, with products made from fiber-reinforced composites.
In addition to traditional woodworking, PoPP also offers industrial construction and 3D printing. As a result there are countless individual parts that are not painted by robots, but rather by workers by hand. Ten new spray guns of the type → EcoGun have just been ordered from Dürr. Application techniques that demonstrate Dürr's broad range, from the manual spray gun to the painting robot, are used side by side in the adjacent painting booths at PoPP.
"In our development department we're researching ways of automating uniform processes with high quantities. The more rational the production technology, the more reliable, cost-effective and error-free our supply chain with our customers," says Frank J. Geppert, Managing Director and owner of PoPP.
ready2spray
In order to meet special requirements in industries outside of the automotive sector, Dürr developed the → EcoRP10 R1100 robot with pre-installed application technology that is quickly mounted and ready2spray. This could have been an option for PoPP. In this case, however, the → EcoRP L 033 painting robot, where all the air and color technology runs inside the robot arm, was chosen. This means that the robot can paint the narrow MRI tubes with ease, without hitting anything.
MRI tubes and beds lend themselves very well to automated painting. A separate painting program each ensures that the robot always applies the paint evenly. The robot's impressive repetition accuracy means that reworking is no longer required. In addition, the robot accurately measures how much paint it applies to each workpiece and so can determine exactly how much it needs, a quantity that does not change. The concrete figures are an enormous help when doing costings in mass production.
The robot is also a welcome colleague among staff. However, finding a suitable painting robot was not an easy process for PoPP. It took two years until Dürr was on board as the right partner.
"Dürr understood perfectly how to break down its industrial scale to our craft level. I've bought a lot of machines, but have never experienced a team be so consistently professional, unfailingly friendly and committed – yes, that's the right word – to planning and implementation," sums up Frank J. Geppert with satisfaction.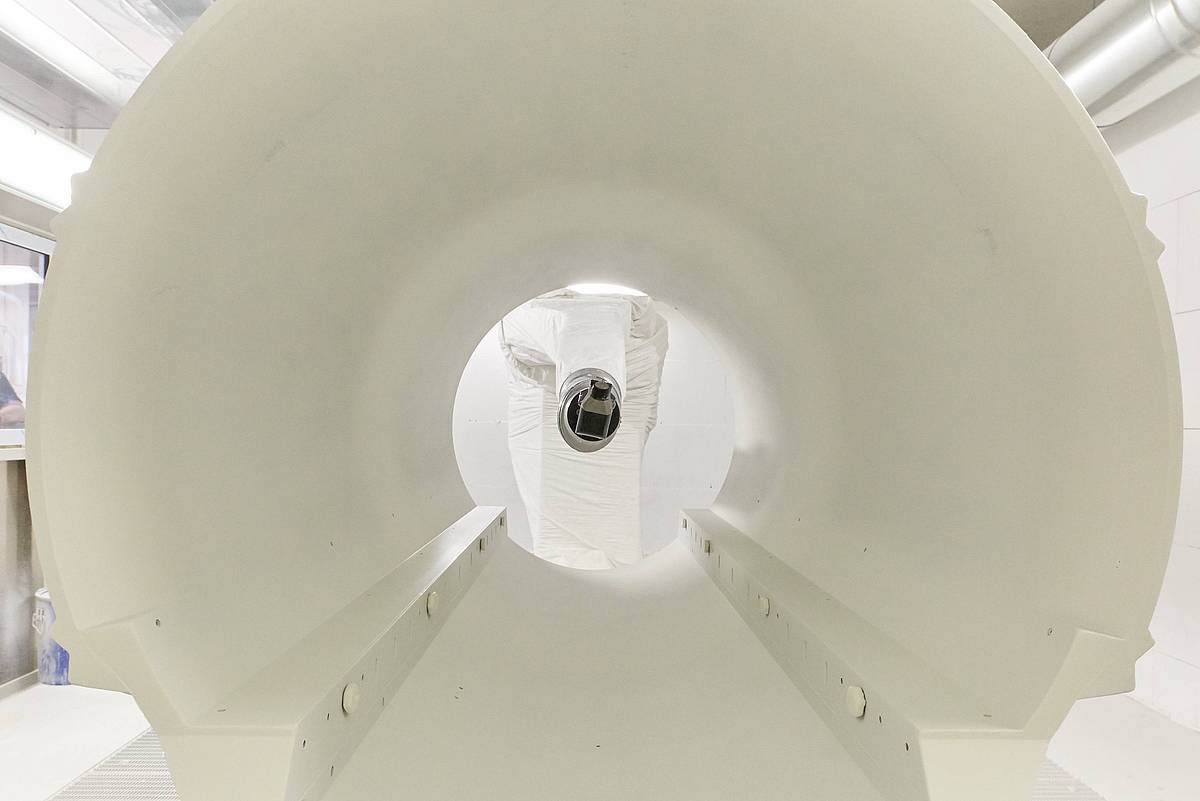 The Dürr team searched for a suitable solution and found one in the EcoRP L 033 painting robot. This was recessed into the ground at ground level. The bed or the MRI tubes are placed on a turntable located directly in front of the robot that acts like a conveyor. Since it turns 180 degrees, the robot can paint one interior first, then the other one. Since in addition the manual spray gun's existing paint supply has been connected to the new system, painting can be carried out in parallel in both booths at PoPP – manual and automated.
Paint application expert is looking for professional integration partner
Dürr has developed the ready2spray and ready2integrate concepts especially for industrial painting.
ready2spray: Whether manual stations with paint spray guns or fully automatic robot systems - Dürr supplies pre-installed and coordinated solutions for a wide variety of painting tasks.
ready2integrate: The paint kits contain all the necessary components from paint supply to automated paint application.