Take a look at the trade press sections of our three brands to find out about the current product innovations from Dürr, Schenck and HOMAG and in which important projects they are used. Here you can find articles, photos, videos and your contacts for further information.
Dürr stands for paint shops, final assembly and air pollution control systems, as well as assembly, test and filling systems.
Under the Schenck brand we offer balancing and diagnostic systems which are used in a very wide range of industries.
Online magazine Dürr & More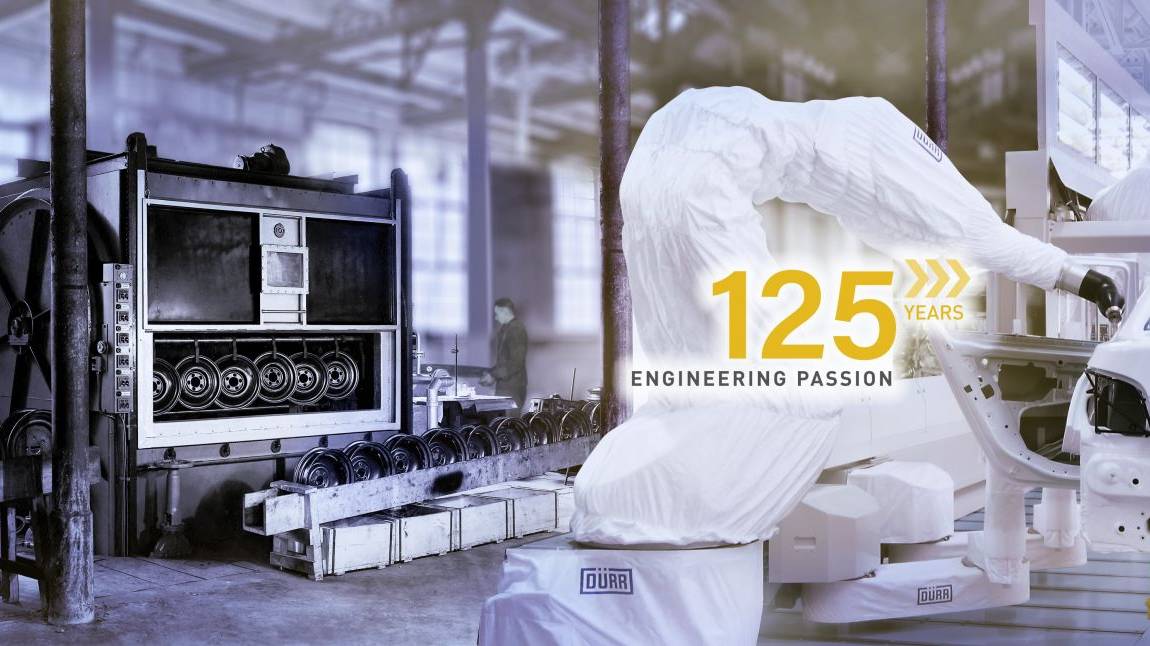 From workshop to world market leader – 125 years ago, the foundation for the Dürr Group was laid. This gives reason to celebrate! During this anniversary year of 2021, we will provide special insights into our long and multi-faceted corporate history.
The future will be shaped by change more than ever. Whether in various aspects of sustainability, with innovative production processes that break up old thought patterns, or in digitalization with its accelerating effect - the Dürr Group is well prepared.