Take a look at the trade press sections of our three brands to find out about the current product innovations from Dürr, Schenck and HOMAG and in which important projects they are used. Here you can find articles, photos, videos and your contacts for further information.
Dürr stands for paint shops, final assembly and air pollution control systems, as well as assembly, test and filling systems.
Under the Schenck brand we offer balancing and diagnostic systems which are used in a very wide range of industries.
Online magazine Dürr & More
Keep up to date with the latest news on our products, services and special projects
keyboard_arrow_right
Industry is undergoing a profound, technological transformation worldwide. In future, factories will self-coordinate via digital platforms. Companies can compare and coordinate the plants of their production network. Digitization is increasing the pace of development in all industries.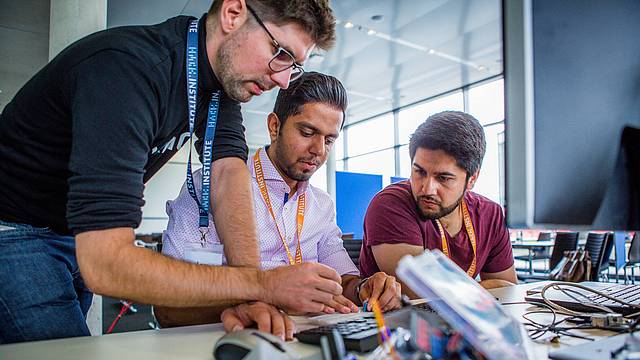 The world is moving at an ever-increasing pace, not only politically, but also in economic and technological terms. This is why a globally active company such as the Dürr Group must do more than just monitor global trends. Thanks to our pioneering spirit, we develop groundbreaking solutions for our customers.