Providing clean air
Dr. Daniel Schmitt talks about the customer-specific innovations Dürr offers
The Clean Air Alliance of China has presented Dürr with the Bluetech Award for its Ecopure® CCF technology. This award recognizes the high quality of the space-saving, 3-in-1 combination system for air pollution control. It is designed primarily for the glass industry – and testifies to the efficient, customer-specific innovations in environmental technology that Dürr offers consumers worldwide, as highlighted by Dr. Daniel Schmitt, Head of the Clean Technology Systems division.
CONGRATULATIONS ON THIS AWARD! SO WHAT MAKES THIS TECHNOLOGY SO SPECIAL?
I would like to pass your congratulations on to the relevant product developers! We have just successfully introduced the catalytic candle filter, or CCF, in the glass industry. Its customers are faced with highly complex exhaust air, containing particulate matter as well as NOx and SOx. Our → Ecopure® CCF treats all of these contaminants in a single system. Previously, customers had to connect several systems in a series to be able to comply with emission limits. We are now substantially reducing this complexity, while also increasing profitability.
RECEIVING THE AWARD IN CHINA IS PARTICULARLY GOOD FOR YOUR DIVISION, SINCE CHINA IS A VERY IMPORTANT MARKET FOR DÜRR. HOW DO YOU SEE THE SITUATION IN THE COUNTRY?
We all know that China has a long way to go in terms of air quality. The Chinese government has become absolutely determined to make the necessary changes to improve. Many of our customers must comply with the legal emission requirements and do so within a tight timeframe. This results in a high demand for our products and solutions. We can offer our customers a portfolio that is both technically advanced and competitive. Therefore we are continually expanding our capacity and developing the expertise of our teams in China.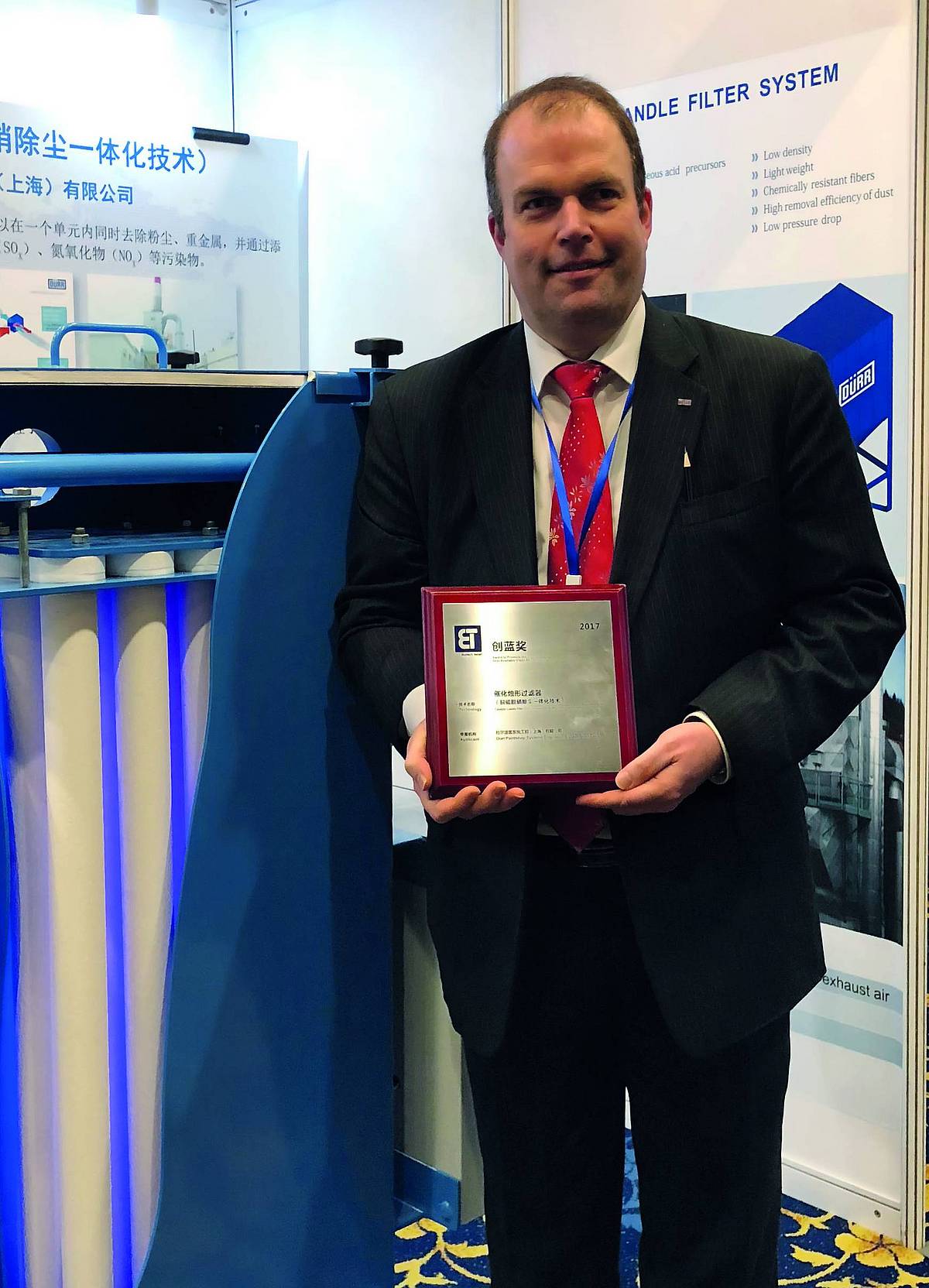 We are one of the few manufacturers that can plan and implement highly complex air pollution control systems from start to finish.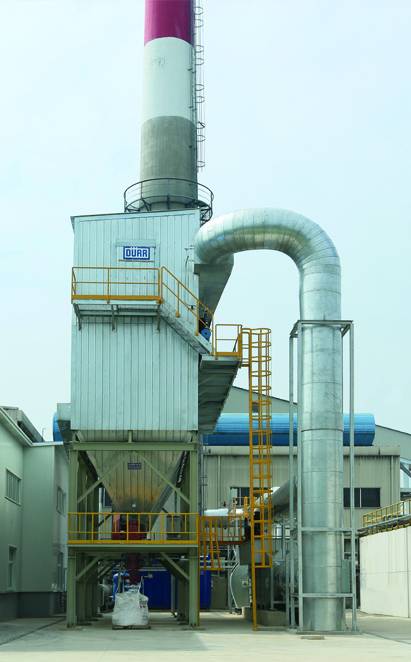 Dürr's Ecopure® CCF enables companies in the glass industry to remove several contaminants in a single process. Previously, customers had to connect several systems in a series to be able to comply with emission limits.
DÜRR HAS DEVELOPED THE ECOPURE® CCF BASED ON THE REQUIREMENTS OF THE GLASS INDUSTRY. CAN YOU NAME SOME OTHER EXAMPLES OF ENVIRONMENTAL TECHNOLOGY SOLUTIONS DESIGNED FOR INDIVIDUAL INDUSTRIES?
Another example comes from the food industry, where it is becoming increasingly important not only to eliminate contaminants but also to reduce odors from production processes. These occur, for example, in cocoa and coffee roasting facilities. We have developed specialized air pollution control systems based on pilot units, which have solved these demanding challenges both efficiently and effectively.
In the automotive industry, one of our core markets, many countries now have to treat not only the air from the ovens but also the exhaust air from the paint shop booths. The air in the booth has a very low concentration of pollutants. These must first be concentrated before they can be removed from the air stream by thermal oxidation. For this market we have been supplying tried-and-true, highly efficient products for years.
DÜRR IS ONE OF THE FEW AIR POLLUTION CONTROL TECHNOLOGY SUPPLIERS OPERATING WORLDWIDE. HOW DO YOUR CUSTOMERS BENEFIT FROM THIS?
By operating worldwide, being close to the customer is one of our strengths. We offer 24/7 service and have long-term expertise in modification and modernization projects in different industries. Having installed more than 4,000 systems, we have gained vast, wide-ranging expertise. We are one of the few manufacturers that can plan and implement highly complex air pollution control systems from start to finish.
WHAT ROLE DOES DIGITIZATION PLAY IN YOUR DIVISION? HOW CAN YOU USE IT TO OFFER YOUR CUSTOMERS ADDITIONAL VALUE?
Thanks to the → digital@DÜRR strategy, our Group is preparing itself for Industry 4.0. For my division, digitalization is of great interest, mainly in the service area. We want to significantly expand our digital service portfolio. This offers our customers tangible benefits: we will help them increase their system availability through tools, such as preventive or predictive maintenance. In an emergency, we can quickly connect to the control system of our customer's plant and solve simple problems immediately. With the help of e-learning, customers can discover a lot about optimizing their system operation.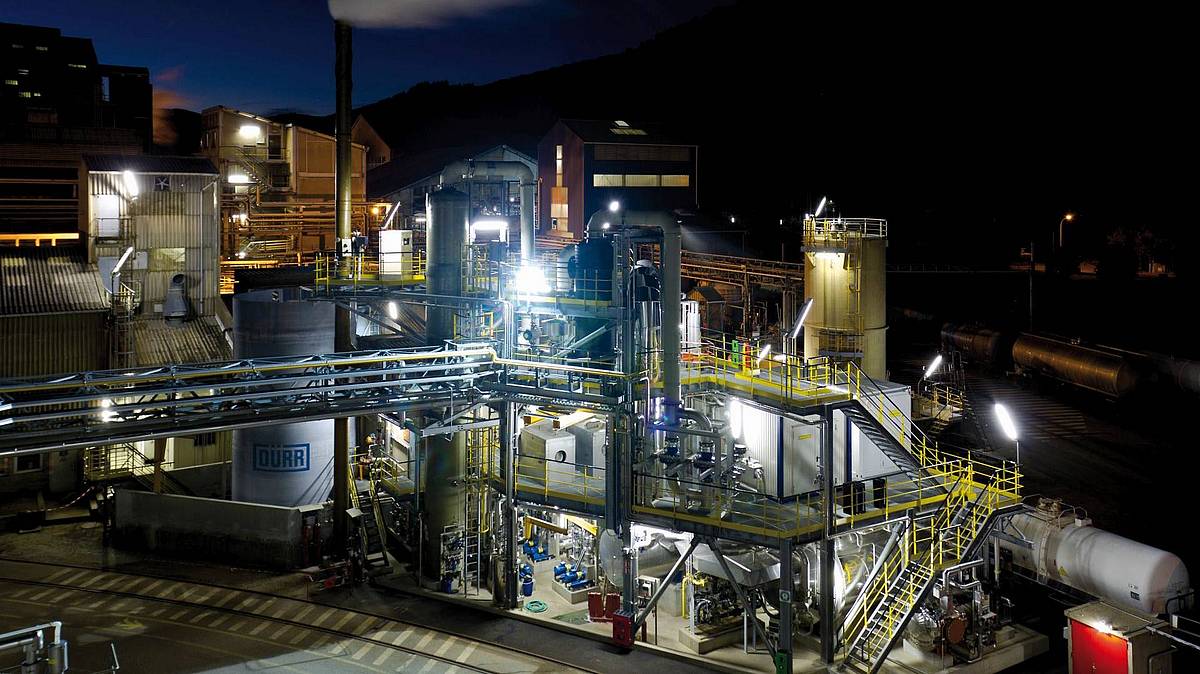 EARLIER ON, YOU DESCRIBED THE MARKET SITUATION IN CHINA. HOW DOES THIS DIFFER COMPARED TO EUROPE?
In Europe, there are plenty of existing air pollution control systems that need to achieve demanding performance guarantees. These require regular service and maintenance and increasingly need to be replaced by new, modern systems. This poses great challenges for some customers, who therefore need expert support. In addition, the NOx debate is a hot topic. Dürr is developing new technologies aimed especially at substantially reducing NOx emission levels.
PROFILE DR. DANIEL SCHMITT
Dr. Daniel Schmitt has been in charge of Dürr's Clean Technology Systems division since July 1, 2017. The division serves many different industries, offering technologies for air pollution control as well as energy efficiency systems. The team of around 600 employees worldwide takes care of planning and implementation, as well as system servicing.

Dr. Schmitt's career path
Having completed the chemical engineering program at Karlsruhe University, followed by a PhD, he joined the filter business unit of Freudenberg Vliesstoffe KG as a Project Manager of Application Technology in February 2002. Shortly afterwards, he took on further management roles in the technology and sales departments.

At the end of 2008, he moved to South Africa and took on a role as the General Manager of Freudenberg Nonwovens (Pty) Ltd., before taking over as Managing Director of Freudenberg Filtration Technologies (Pty) Ltd. After returning to Germany at the beginning of 2011, Dr. Schmitt became the head of the "Industrielle Filtration Europa" unit of Freudenberg Filtration Technologies SE & Co. KG. There, he was most recently responsible for the operating and strategic business of the Industrial Filtration division in his role as Global Vice President.
Dürr is a very dynamic company that has a task-based, customer-focused approach.
WHAT IS YOUR VIEW ON NORTH AMERICA?
The market in the United States and Canada has many similarities with Europe. Exhaust air treatment technology is firmly established in the industrial landscape. There are many installations that must be maintained on a regular basis. Despite some debates and discussions we do not expect a loosening of environmental requirements.