Taking a look at the world of tomorrow
Sustainable production thanks to plants, machines and services offered by Dürr, Schenck and HOMAG
Goods produced in an eco-friendly way are becoming increasingly important for consumers. With this in mind, as well as for cost reasons, manufacturers need production technology that ensures low energy and resource consumption. Machines, plants and services of Dürr, Schenck und HOMAG fulfill these requirements and contribute to sustainable production, as the following examples show.
Dürr's → Eco+Paintshop represents an extensive conservation of resources throughout the entire painting process. It incorporates each of Dürr's latest developments. In 2010 the → EcoDryScrubber revolutionized the separation process for paint overspray by dispensing with the need for water and chemicals and increasing air recirculation to up to 95%. Dürr thus reduced energy consumption in the paint booth by at least 60%. → EcoInCure has helped to optimize the next biggest energy consumer of the paint shop: the oven – it enables electrical energy savings of up to 25%. In addition, the EcoInCure makes for optimized heating curves and huge space savings.
These are just two examples of the continued development of products, systems and concepts based on the 'Efficiency leads to sustainability' principle. The aim is to reduce the ecological footprint in terms of energy, water and material consumption as well as space utilized. There is currently a particular focus on VOC reduction. Using its expertise in application, plant and air pollution control technology from a single source, Dürr designs customized end-to-end solutions which meet all international standards.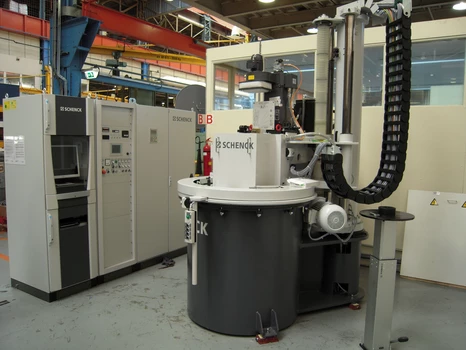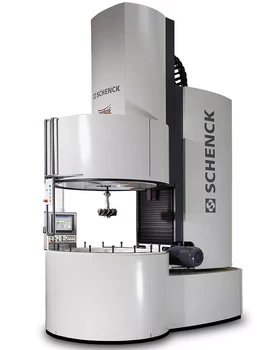 Since the mid-90s, Schenck RoTec has been working continuously on optimizing the design of its balancing machines. One of its goals is to reduce noise emissions.
Until 2010, the noise level of a typical spin test stand was approx. 85 dB(A) – equivalent to, say, the noise of a passing train. Additional sound-insulation enclosures were required at most customer sites. On the spin test stand, a workpiece is clamped and accelerated to bursting point in test cycles lasting several hours. Metrological analyses are carried out to test the stability of the workpiece.
The current generation of spin test systems is called → CENTRIO, launched by Schenck RoTec in 2010. It is equipped with a sound-insulation enclosure and functional components such as oil pumps, which are much quieter than those of older models. The result is an emission level of approx. 75.4 dB(A) (+/- 2.5 dB(A), which was calculated based a standardized method using measurement points all around the machine. At this noise level, which is equivalent to that of a washing machine's spinning cycle, additional protective measures during operation are no longer necessary in most cases.
This reduction has a strong effect: psychoacoustic studies have shown that humans perceive a 10-dB(A) reduction in the noise level as a halving of the amount of noise.
HOMAG's → intelliDivide software ensures optimized cutting patterns and reduces offcuts in woodworking companies. This saves time, makes production processes more efficient and, above all, lowers material and resource consumption.
intelliDivide is available via → tapio, HOMAG's digital marketplace for the woodworking industry. The optimization software can be used directly via the Internet. Having signed up for online access, customers can then upload their cutting data, and intelliDivide immediately calculates several options. Fewer offcuts, particularly easy handling or short machine run times? Customers decide which optimization result they require, download the data, and start cutting.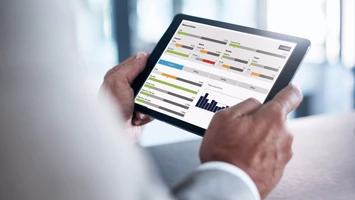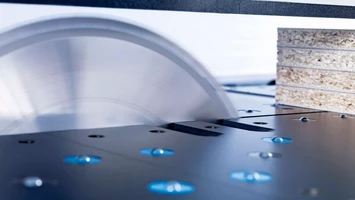 This works because intelliDivide automatically adopts the machine configuration. Only one thing is necessary: The saw needs to be connected to tapio. Incidentally, almost all new HOMAG saws are set up for this by default.
intelliDivide reduces not only offcuts but also costs. Smaller companies can save around € 1,100 per month (based on 10 panels to be cut per day), while mid-sized businesses can save around € 4,700 (based on 100 panels to be cut per day).
Dürr stands for painting and final assembly systems as well as machine and robot technology for vehicle production. Dürr supplies cross-industry efficient systems in environmental technology, especially for exhaust air purification, and optimizes production efficiency with digital solutions.
Schenck is the global market leader in the field of balancing and diagnostics technology with extensive expertise in automation and digitalization. Schenck develops international solutions and supplies a wide range of industries with innovative technologies.

Corinna Maier
Dürr Systems AG
Carl-Benz-Str. 34
74321 Bietigheim-Bissingen
Germany

Joachim Seidl
Product Line Manager High Speed
Schenck RoTec GmbH
Landwehrstr. 55
64293 Darmstadt
Germany

Arne Mömesheim
HOMAG Plattenaufteiltechnik GmbH
Holzmastr. 3
75365 Calw-Holzbronn
Germany