x-around makes the end of line ready for the future
Multi-sensor calibration test stand for the next generation of driver assistance systems
With innovations such as monitors that display static and dynamic calibration patterns as well as an unprecedented concept for flexible positioning of the calibration devices around the vehicle, the new x-around is perfectly suited to calibrate the next generation of driver assistance systems, right through to systems for autonomous driving, and to perform further function tests.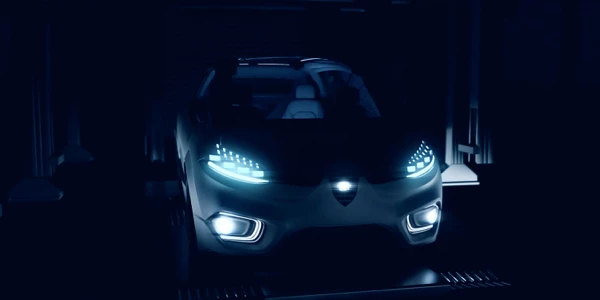 Sealed-off calibration area
To create constant test conditions, the calibration area is completely sealed off. At the same time it has been built to be extremely flexible and expandable.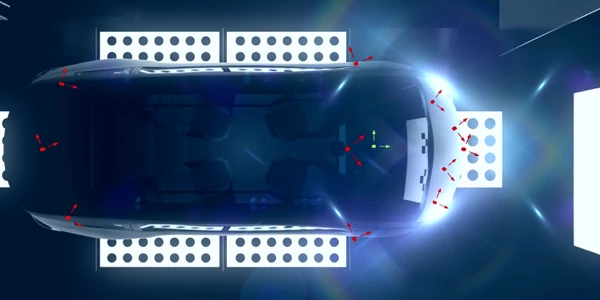 Sensor calibration
The sensors of autonomously driving cars are calibrated here. The test bed can be customized to match the growing requirements of the vehicle sensors.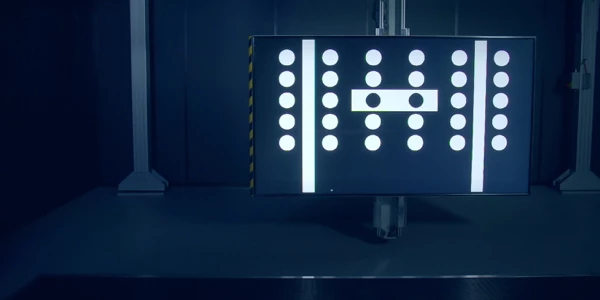 Flexible visualisation of calibration patterns
New visualization possibilities via monitor and beamer allow for the first time the presentation of different calibration targets.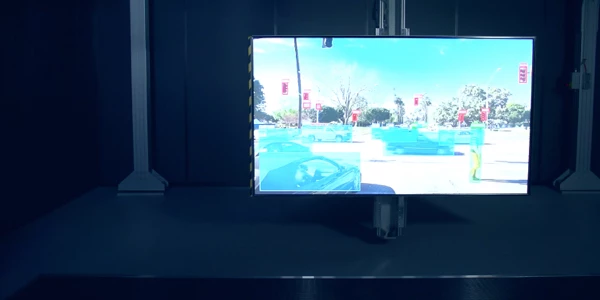 Flexible visualization of calibration patterns
Furthermore, dynamic scenes (for example videos) for an extended function testing can be displayed with this new solution.
The technology makes the difference
The new concept is based on years of experience in developing and designing test stands for the calibration of today's driver assistance systems, as well as being based on the x-around - the multi-sensor calibration test stand cooperation with our customers and manufacturers of driver assistance systems.

A booth that surrounds the complete test stand and blocks external light sources enables identical and reproducible calibration conditions for all vehicles. To cover different sensor positions, the separate positioning systems for the calibration devices are mounted on the same supporting structure, thus allowing flexible movement in three dimensions.

By means of a contactless measurement system, body height and vehicle symmetry can be measured and taken into account during the sensor calibration process. The consideration of the dynamic axis of travel is also possible at any time due to data transfer from wheel alignment stands located in front of the booth.

Custom-made master gauges with the point lasers and distance measurement devices are available for test stand calibration, enabling a fast and efficient check of the different calibration targets and systems.

For flexible control of the separate test stand components and tasks, Dürr Assembly Products provides the in-house automation software x-line as well as x-tronic products for ECU communication.

Dipl.-Ing. Jörg Neumann
Director Product Line EoL PVT
Dürr Assembly Products GmbH
Köllner Str. 122 - 128
66346 Püttlingen
Germany

Dr. rer. nat. Thomas Tentrup
Dürr Assembly Products GmbH
Köllner Str. 122 - 128
66346 Püttlingen
Germany

Dipl.-Ing. Martin Wagner
Product Manager Autonomous Driving
Dürr Assembly Products GmbH
Köllner Str. 122 - 128
66346 Püttlingen
Germany