New Horizons
To benefit from the electric driving boom in their country, Chinese carmakers are building new production plants within a short timeframe. With its proven expertise, Dürr is helping them.
The customer had great confidence in us.
Peter Lee, Sales Director at Dürr in China
In the summer of 2017, Peter Lee in Shanghai receives a phone call. The Dürr sales director is contacted by a manager from Sokon. The Chinese carmaker is building a plant, where its new electric SUV, among other vehicles, will be rolling off the production line. With its long range, the model will not only be leading-edge, but it must also look good and be produced efficiently. For this the carmaker requires an outstanding paint shop. As quickly as possible. Lee travels to the customer, organizes meetings, and pores over the design together with engineers. Then he submits an offer. Sokon agrees – a mere eight weeks after the initial phone call. "The customer had great confidence in us", Lee says. Normally, this phase takes at least half a year.
Dürr is well-known in the Chinese automotive industry. For years, the company has been building painting lines there – also for manufacturers of electrically powered vehicles. "Thanks to our experience, we can not only provide machines and systems, but we can also actively support our customers in planning their painting line", says Lee. New EV companies like Sokon benefit from this engineering expertise, because it speeds up the planning process.
It is not uncommon for Chinese manufacturers of electric cars to put the pressure on. The state promotes alternative drives to improve air quality in large cities, and encourages manufacturers to produce more electric cars. Last year, the country hit the one million mark. The consulting firm PwC estimates that the number of all-electric cars and plug-in hybrids in China will increase to 4.4 million by 2022. Any manufacturer that gets its electric vehicles into the showroom in good time will be able to benefit earlier from the favorable market conditions.
New factory in the industrial region of Chongqing
It was only in 2017 that Sokon was granted a license by the Chinese government for the production of e-cars. Since then it has been powering ahead. The company's new factory, in which the Chinese automotive group Dongfeng also has shares, is located in Chongqing. The southwestern industrial center is home to 30 million people. Numerous manufacturers and their suppliers have moved there in the last few years. As soon as discussions with Sokon had started, Dürr put together a team that worked out what the paint shop should look like. Amongst them were Jack Zhang and Daniel Zhang.
Supported by the colleagues in Germany, they calculated, among other things, how many painting and sealing robots the manufacturer needed to achieve its target of over 30 cars per hour. Thanks to Dürr's support, Sokon was able to keep its own planning work to a minimum. While other carmakers often have ten of their own staff solely dedicated to designing the robot line, Sokon's streamlined setup consisted of just one person. Jun Deng, paintshop specialist at Sokon, maintained constant dialogue with Dürr to ensure smooth planning and execution.
The new factory needs to allow for several models to be painted. The planners must therefore take into account any differences between the cars from the outset. Sokon's electric SUV has a lengthened body, featuring striking lines. There are also a number of subtle differences between electrically powered cars and conventional vehicles. The electric motor requires less space, while the undercarriage is higher as this is where the battery is located. This can have an impact on the painting process as well as on cavity sealing.
Dürr also designed the conveyor technology, which will transport the future cars through the paint shop. It includes a high-bay warehouse, where the car bodies can be temporarily stored. Added to that is a state-of-the-art dry scrubber, which binds residual droplets from overspray without the use of chemicals. Modern exhaust-air purification technology ensures that solvents are removed from the air.
In the production process, Sokon relies on traditional methods. The company opted for the use of primer, a coating applied to car bodies to cover even the smallest irregularities, following pretreatment in the dip tank. Only then are the base and clear coats applied.
Sokon also opted for cutting-edge technology for its painting robots. Chongqing will be the first Chinese plant to use Dürr's new seven-axis models. An additional joint makes the arm of the EcoRP E043i especially mobile. The atomizer, located at the end of the arm, can access hard-to-reach areas inside the car body. In the past, a robot would be mounted on travel rails to enable it to change its location. These required space and came at an additional cost. The seven-axis model can manage without them.
The Dürr planners calculated that Sokon would need a total of 63 robots, 36 of which for paint application. The others will seal car bodies or open engine hoods, trunk lids and doors so paint and seal can also be applied there. The electronically controlled systems for color treatment and cleaning also came from Dürr.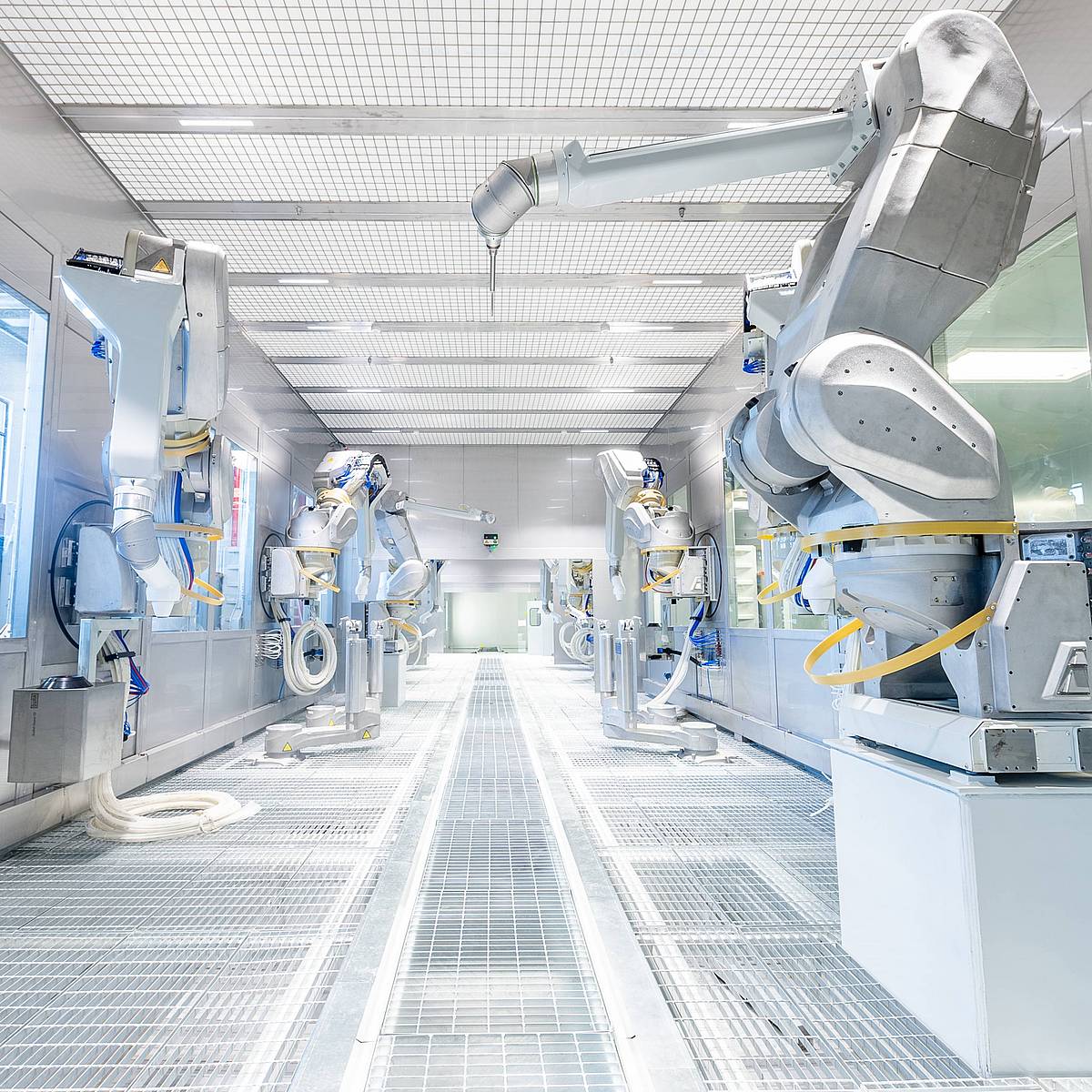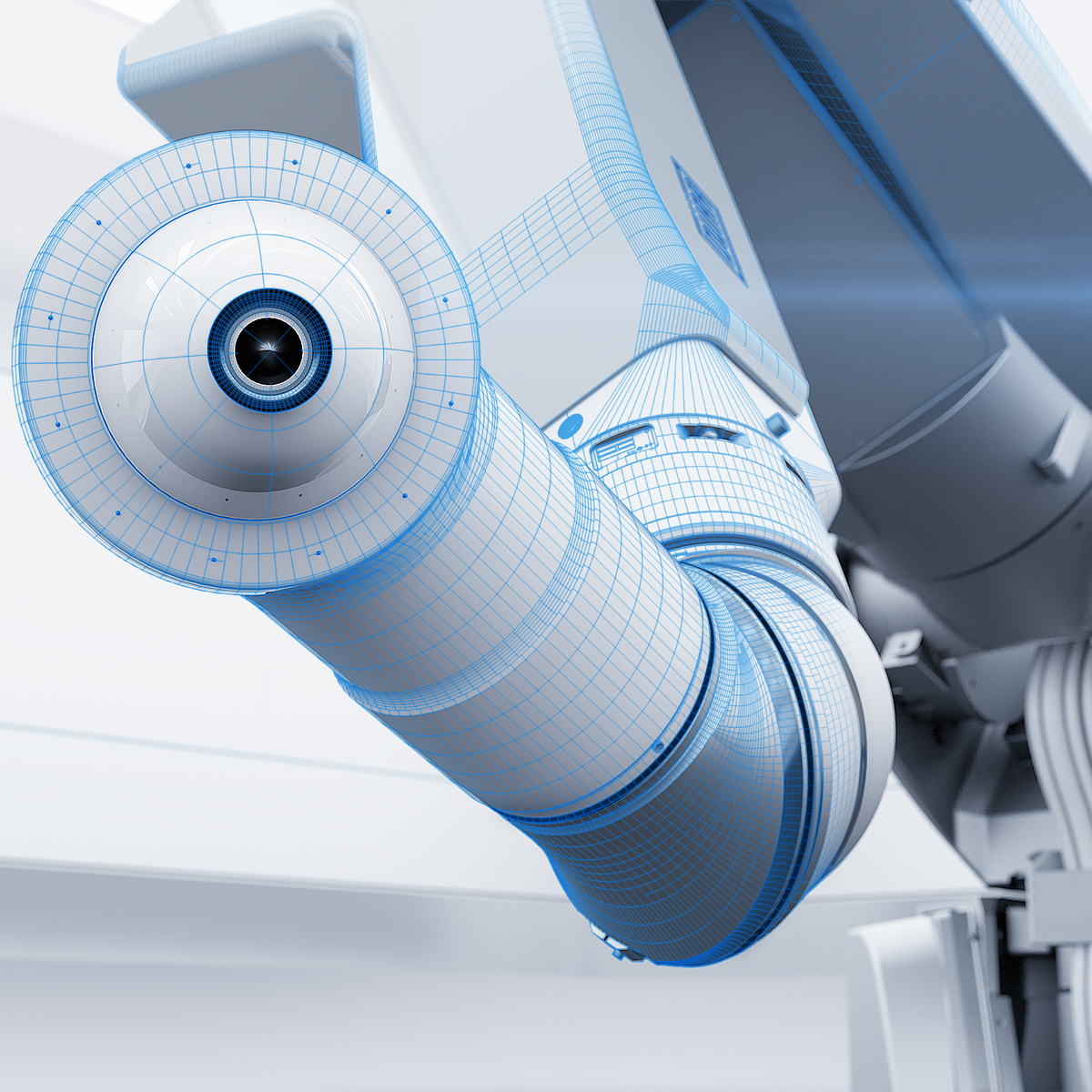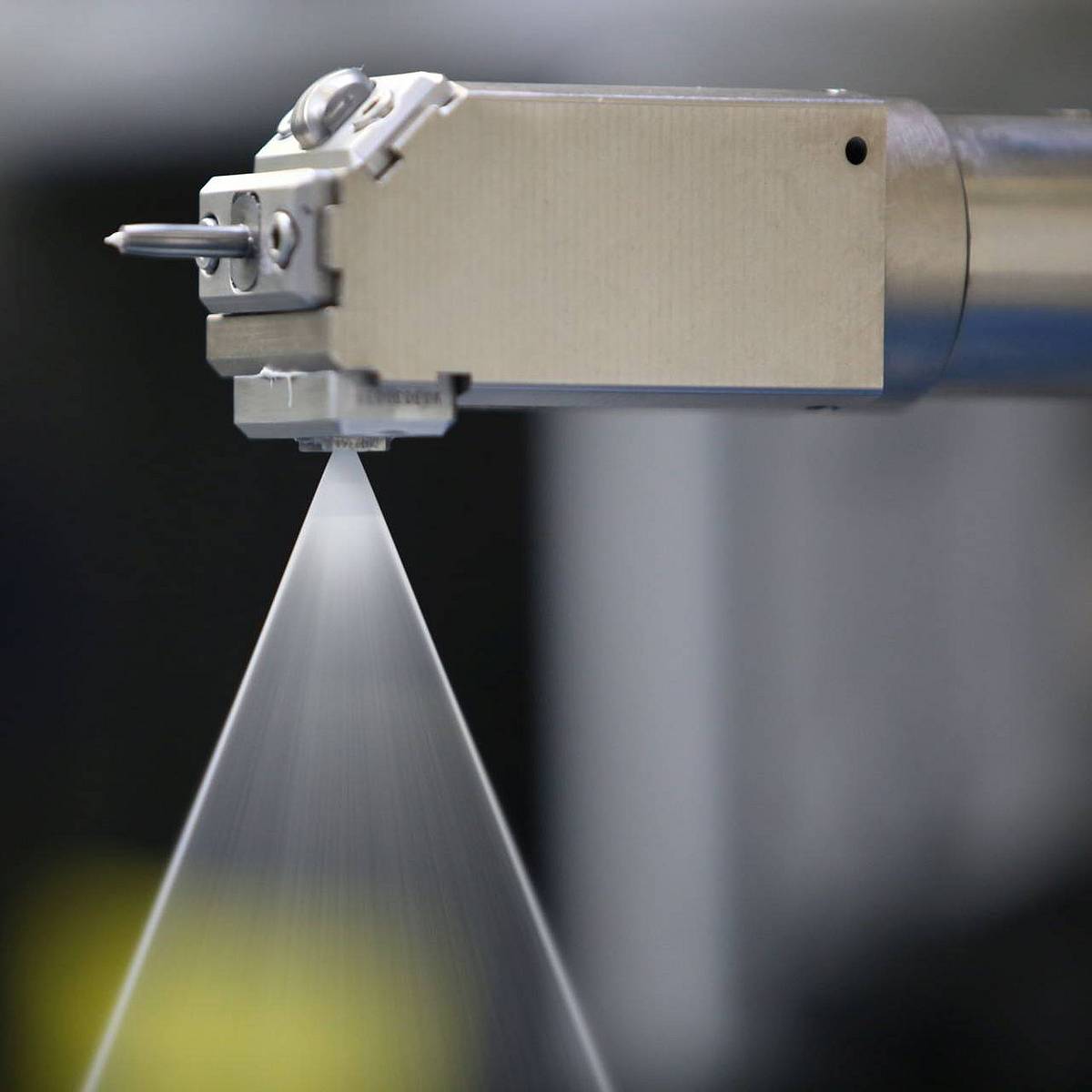 Four Questions for Jun Deng, Paintshop Specialist at Sokon WHY DID YOU CHOOSE DÜRR TO BUILT YOUR NEW PAINT SHOP IN CHONGQING?
As soon as Sokon was established, we started planning a high-end automotive plant. When studying the market, we found that almost all high-end cars were produced in car factories that use Dürr paint shops. A lot of these are famous worldwide and have existed for many years. We thus knew that Dürr is a professional, mature and reliable company.

WHICH WERE THE MAIN CHALLENGES YOU HAD TO OVERCOME, TOGETHER WITH DÜRR, DURING THE PLANNING PHASE OF THE NEW PAINT SHOP?
Sokon had only recently been established, and even though the planning team had some relevant experience, they had never designed or implemented a high-end paint shop. Furthermore, our schedule from design to mass production was very tight, so holding extensive technical discussions and finalizing the concept within an extremely short timeframe posed a tough challenge.

AS A NEW ELECTRIC VEHICLE PRODUCER, HOW DID YOU BENEFIT FROM DÜRR'S EXPERIENCE IN PAINT SHOP TECHNOLOGY?
In the planning phase, Dürr delivered a professional and advanced concept, which served as the basis for Sokon's cutting-edge paint shop with a high level of automation. In the implementation phase, we were amazed by Dürr's professional and highly efficient approach, which ensured that we completed our engineering work on time.

HOW DO YOU RATE YOUR COLLABORATION WITH DÜRR?
Dürr staff are not only professional but also dedicated. Most of the time, Dürr executed the project with a high level of efficiency and quality, without having to involve us. The staff's implementation skills were very good, which really impressed us.
The robots were built at the Group's Bietigheim-Bissingen headquarters. Since the new generation of robots was dispatched to an overseas customer for the first time, the previously used shipping crates had to be modified for maritime transport. "The robots have a different center of gravity compared to their predecessor models. This is why we had to redesign the shipping crates, so they would not tip over during transport", says André Thurner, who provided support from Germany to the Chinese colleagues.
Normally, the robots are packed into containers, loaded onto ships and transported across the oceans – this can take up to six weeks. "As time was of the essence in this project, we shipped part of the cargo by rail", reports Thurner. From the loading station in Duisburg, Germany, the robots traveled across Poland and Russia all the way to China. Trucks transported them the last few kilometers to Chongqing. This approach saved two weeks.
In March 2018, the robots arrived at their destination. In the meantime, Dürr experts had prepared the building, installed the conveyor technology and assembled the other systems. Testing began in July. Initially, ten car bodies made their way through the paint shop every hour. By the end of the year, it was around 15. Since then, the number has continued to increase. Sales director Lee is very happy. He is pleased with the good result – and is waiting for the next opportunity to support young Chinese EV carmakers in turning their visions into reality.
7-Axes Robot EcoRP E043i in action...
Selected solutions for e-mobility production
Electric motors consist of several components, one of them being the electric armature. To ensure the motor works properly, it is essential for the armature to run free from vibration. This is why manufacturers balance electric armatures. Introduced in 2018, the eTENO balancing machine by Dürr's subsidiary Schenck is ideally suited to the fully automatic series production of electric armatures, and works with maximum precision. It can be integrated into manufacturing execution systems and other IT networks.
There is currently almost no difference between the car bodies of electric cars and those of conventional cars. When looking at the details, however, differences do exist. One example is the rocker panel, an area underneath the door. In e-cars, it must be reinforced to protect the battery in the event of a lateral collision. The freshly painted rocker panel of the e-car dries in the warm air flow of a conventional drying tunnel, but this takes time. This is why Dürr's EcoInCure car body oven blows hot air onto the components through the windshield opening. To this end, the car bodies are transported through the oven transversely. This makes for gentler drying, prevents thinner car body parts from overheating, and enhances the paint finish. EcoInCure is also economical, lowering energy consumption by 25 percent.
The battery is the most valuable part of an electric car. But heavy batteries only function reliably if their temperature is maintained at between 20 and 40 degrees Celsius during operation. This is why they require refrigerant. Up to 60 liters of this needs to be added at the factory. This must happen quickly to ensure that cycle times can be maintained. Filling specialist Dürr Somac offers a suitable system in ProLine. This generates a vacuum in the refrigeration system prior to the filling process. The refrigerant is then added under high pressure. The system is versatile, thanks to its design. Aside from batteries, it can also be used to fill clutches, radiators or power steering systems with fluids.