Dürr is setting the pace for innovation
Dr. Jochen Weyrauch, CEO of Dürr Systems AG, talks about the benefits of the EcoPaintJet robot paint system
Dürr has received the renowned German Innovation Award for its EcoPaintJet. Dr. Jochen Weyrauch, CEO of Dürr Systems AG, explains the benefits this robot paint system offers customers and how Dürr is creating an innovative environment for its employees.
What exactly does this award-winning innovation consist of?
Our engineers have developed a solution whereby 100% of the paint lands exactly on the intended surface. This process creates no overspray, i.e. paint particles which miss their target in conventional processes and must later be disposed of. We achieve this 100% accuracy with an innovative applicator that delivers the paint in a similar way to that of an inkjet printer instead of atomizing it.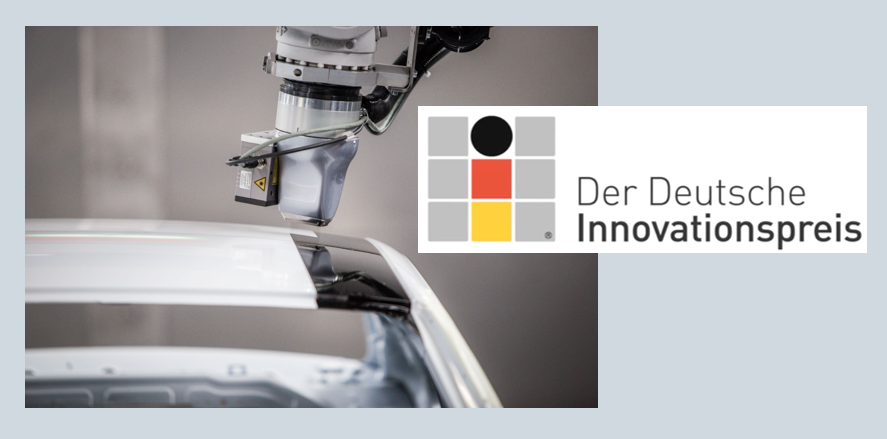 What does this offer your customers?
Efficient product customization in the automotive industry. Those customers are increasingly asking for two-tone cars, for example with decorative strips or a contrasting color. This has so far been extremely resource-intensive. Not anymore, thanks to the EcoPaintJet: The car no longer needs to be masked using film before the second color is applied. This is now done flawlessly in razor-sharp lines, which saves costs, time and energy, and prevents waste. In the long term, it will also be possible to paint the entire car body using the EcoPaintJet.
What does innovation mean for a company like yours?
Being a market and technology leader, innovation is what Dürr is all about. Our customers expect us to set the pace for innovation in the market. This goes not only for hardware but also increasingly for the digital range we offer to make paint systems intelligent. The EcoPaintJet also includes a lot of software-based intelligence.
How do you keep your company and your employees innovative?
By creating the right environment for innovation. This includes further training and the freedom to be able to try out new things as well as processes and structures that promote flexible thinking. Digital Factories for software development are one example, where work is based on an agile, cross-departmental approach and flat hierarchies.