Delivering a high-quality finish
HOMAG and Dürr cooperate on spray painting machines
Be it in the kitchen or in other rooms around the house – end customers are placing ever greater importance on furniture with a high-quality finish. HOMAG offers manufacturers spray painting machines for automated coating and cooperates closely with Dürr's Industrial Products segment.
From the very outset, HOMAG has chosen a rather unconventional path for its painting technology for woodworking businesses. "Instead of developing and building the machines for this area of application ourselves, we have opted to work with partners who are established in the market – strong brands, one of which is, of course, Dürr", explains Gregor Grammer, Paint Systems Product Manager at HOMAG's Surface Processing Business Unit (BU). "We see the opportunity in combining our partner's product know-how and HOMAG's market access."
For painting machines, HOMAG cooperates with the mechanical engineering firms Makor in Italy and Venjakob in Germany. Together with the specialists from these manufacturers, the HOMAG surface team is developing the products further and adapting new technologies under the HOMAG label. Since LIGNA 2017 – the leading trade fair for the woodworking industry – the machines have been available complete with Dürr application technology.
The Dürr experts have put together a standardized, all-inclusive package that is available in several versions to meet different customer requirements. Its components include spray guns for high- and low-pressure application, material supply pumps and dosing systems.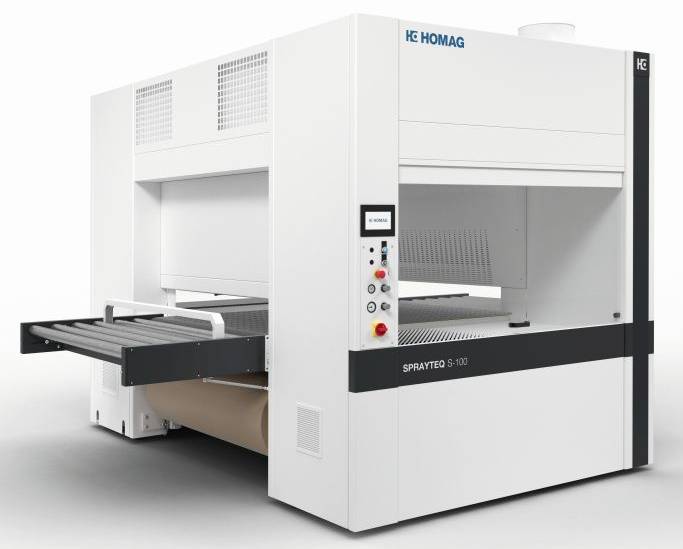 HOMAG knows the requirements of the woodworking industry. Together we take a very solution-oriented approach.
Holger Beiersdorfer, Head of Dürr's Industrial Products segment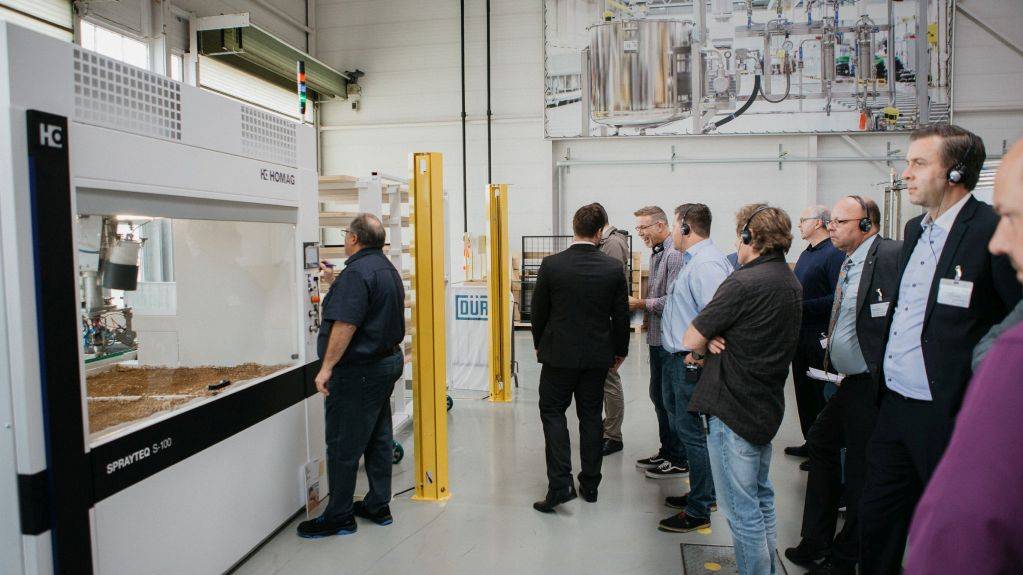 Together with Dürr, HOMAG offers a fully functional and tested end-to-end solution. "It is particularly our small and medium-sized customers who appreciate the fact that the machines come complete with application technology. We also offer service and customer support from a single source", points out Josef Zerle, Head of BU Surface Processing at HOMAG. "This is unique in our industry and reflects perfectly our promise to customers: HOMAG – Your Solution."

Ulrich Tautz
Sales Manager
Industrial Products
Dürr Systems AG
Carl-Benz-Str. 34
74321 Bietigheim-Bissingen
Germany
Gregor Grammer
Product Manager
Surface Processing
HOMAG GmbH
Homagstrasse 3-5
72296 Schopfloch
Germany