Quality at an entry-level price
Customer wish fulfilled: new balancing machine for turbocharger core assemblies
In the turbocharger overhaul market segment, Schenck RoTec is the premium supplier for balancing machines. Smaller and medium-sized companies would like to have Schenck technology in their machinery but shy away from the high investment costs. Now Schenck RoTec, specialized in balancing and diagnostics technology, is appealing specifically to this target group: The new machine has a simpler design and therefore costs less.
Schenck, a subsidiary of the Dürr Group, has plenty of competitors who offer machines at significantly lower prices. "We want to offer TBcore specifically to companies entering the turbocharger overhaul market or expanding their range of machines", reports Ercan Düzgün, Turbocharger Product Manager at Schenck.
Not on the verge of extinction
Although electromobility and hybrid technology are on the rise, turbochargers are not vehicle components on the verge of extinction. "There are still many cars with internal combustion engines and they should be kept on the road", says Ercan Düzgün. In fact, the proportion of gasoline and diesel vehicles with turbochargers is increasing. "It is a cost-effective way for manufacturers to optimize consumption, also in the case of smaller models."
Rather than being replaced, defective turbochargers are increasingly being repaired for economic and sustainability reasons. And this is where the Schenck machines come in. "Despite the current situation, business is going well, and we still see potential in the future", reports the Product Manager. Europe is the largest sales market, but the proportion of turbochargers is also gradually increasing in other regions such as North America.
Due to the coronavirus pandemic, Schenck is having to adapt its marketing strategy for TBcore. "Our customers in this segment like to touch machines and experience them in action. Since all trade shows have been canceled, we have come up with other ways", says Ercan Düzgün. One of those is a webinar hosted by Schenck, where the machine will be explained and demonstrated. Live demonstrations at Schenck are only possible for a few potential customers. In addition, videos are currently being produced to complement the machine manual. They are designed to make it easier for buyers to put into operation this basic solution for the high-speed balancing of core assemblies.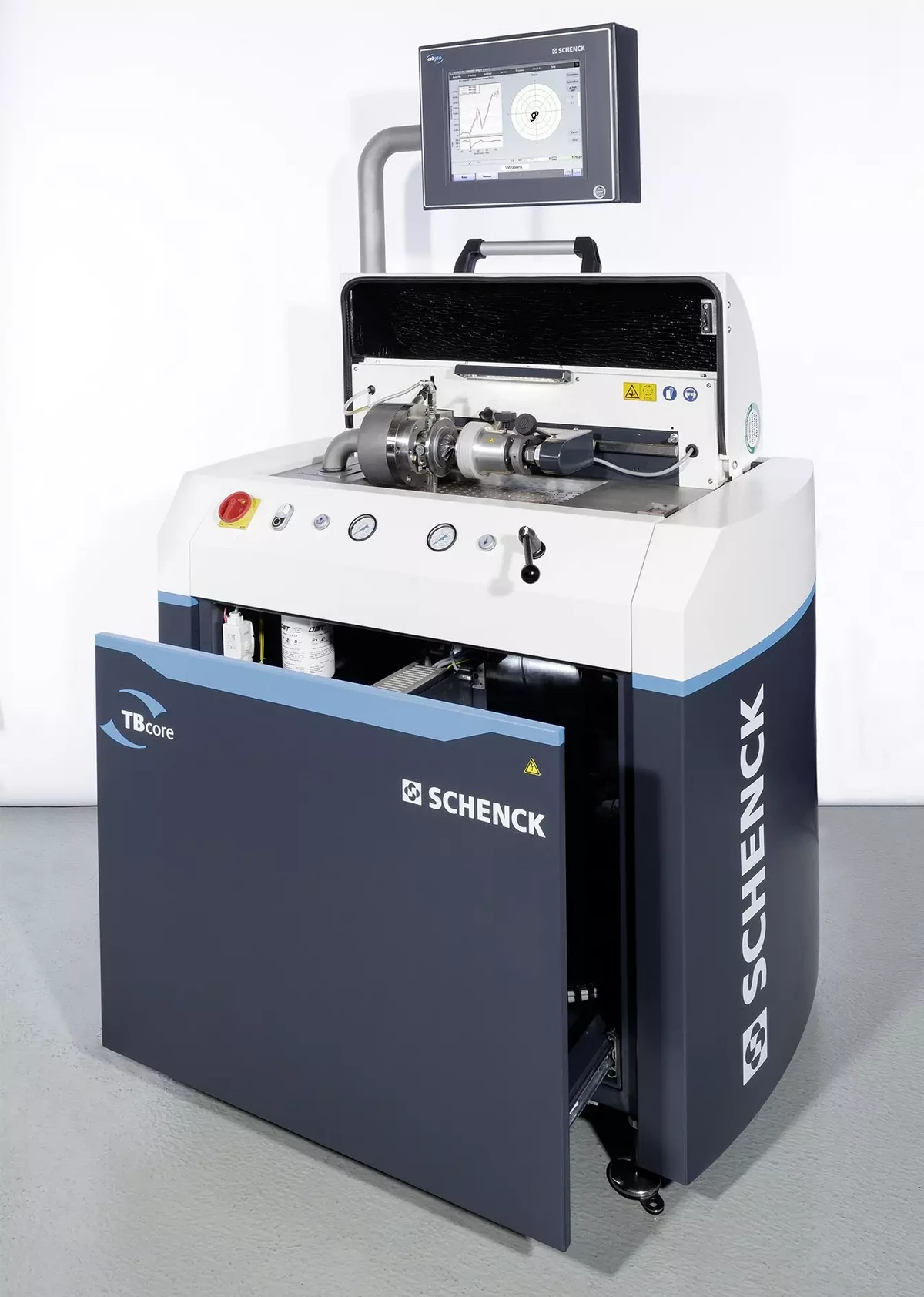 Offering growth potential
The increase in engine performance and fuel efficiency as well as supportive government regulations are allowing the global turbocharger market to grow further. According to a survey by Allied Market Research, this segment achieved sales of $16.13 billion worldwide in 2019. From 2020 to 2027, sales will increase to $24.23 billion annually, which corresponds to a growth of 5.3%. (Source: Allied Market Research)