Interview: The Digital Factory, one year on
Dürr is driving the digital transformation with new solutions
One year has passed since the official go-live: Dürr is bundling its digital expertise in a central Digital Factory. Since then, the digital experts of the company have been working across division boundaries to optimize processes and products, especially for the automotive industry. In doing so Dürr combines software competence and domain knowledge of production technology and manufacturing processes, giving it an edge over traditional software providers. Dr. Annabel Jondral, Senior Manager Business Development & Pre Sales Digital Solutions at Dürr, elaborates on the current state of digital transformation.
WHAT IS THE PURPOSE OF DÜRR'S DIGITAL FACTORY AND WHAT DOES IT OFFER YOUR CUSTOMERS?
Digitalization, e-mobility, autonomous driving – these are the dominant trends in the automotive industry. As a result, manufacturers find themselves under severe pressure to innovate. Correspondingly high is the need for greater efficiency along the entire value chain as well as the increase of flexibility in production, combined with a continuously high plant availability. Optimization of this overall equipment efficiency is achieved with digital solutions such as big data analytics. Since we are closely acquainted with the needs of our customers as an established mechanical engineering company, we react quickly to changes. We are convinced that software will be one of the decisive factors in the competitiveness of a machine or plant in the future. To continue to stay ahead, we are already developing products in the Digital Factory to meet the market requirements of tomorrow.
We are already developing products in the Digital Factory to meet the market requirements of tomorrow.
Dr. Annabel Jondral, Senior Manager Business Development & Pre Sales Digital Solutions at Dürr
HOW WOULD YOU DESCRIBE THE DIGITAL FACTORY?
The Digital Factory provides a setting where the software and controls specialists from all development teams across Dürr can collaborate. The Digital Factory now encompasses a total of around 100 software experts with around 20 active development projects. Capabilities are combined across the complete firm, allowing for teams to specialize on core topics and address development tasks effectively. This increases the development speed, flexibility and quality. Being the first to market is what counts in the race for who will shape the connected industry of the future.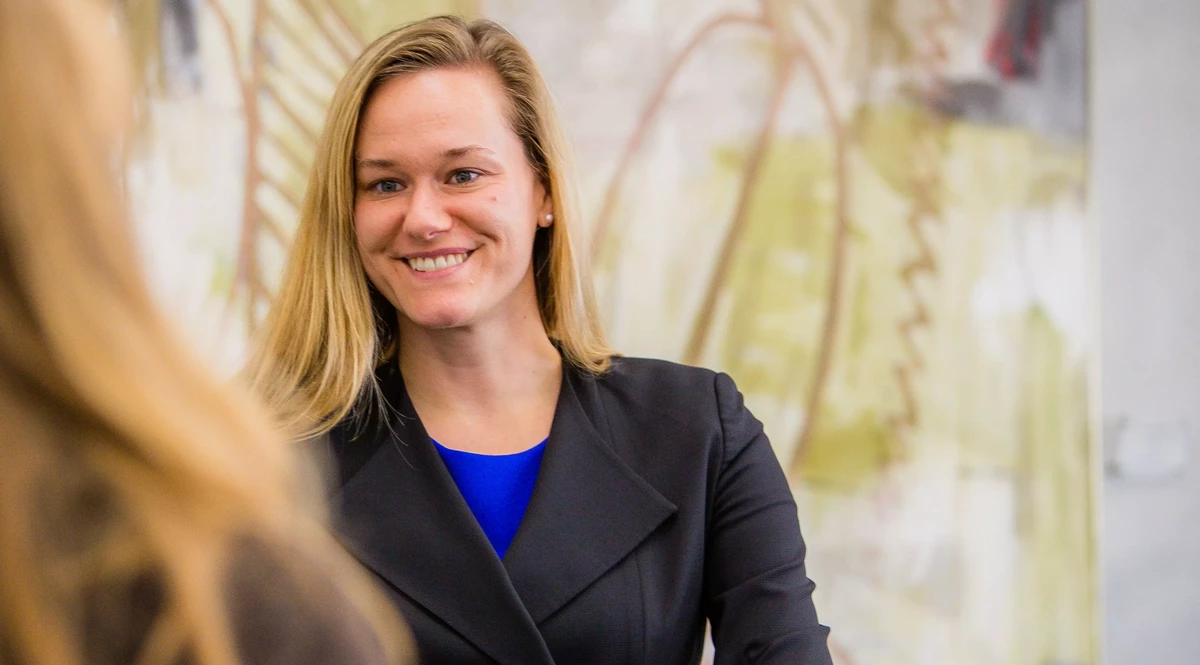 WHERE IS THE CONNECTION BETWEEN DIGITALIZATION AND CONCRETE CUSTOMER BENEFITS?
In addition to assistance functions, for example in the form of visualizations or instructions, concerned core focus of digital services is to dynamically determine optimum production conditions. This information is directly implemented into the engineering of machine and plant technology, making great products even better. One example of these insights is the possibility to connect the quality results of the complete paint shop with individual work steps. This is where digital solutions from Dürr come in. They generate the required data and evaluate it comprehensively so that processes can be mapped down to the last detail. If things are not running smoothly, the root-cause can be identified very quickly. This enables the operator of a paint shop to intervene in a targeted manner and act proactively to prevent errors.
HAVE ANY MILESTONES BEEN REACHED?
One highlight is the first product developed in the Digital Factory: DXQequipment.maintenance is a service that helps the operator of a paint shop with all maintenance activities. The program is based on a predecessor product designed for preventative maintenance of an individual robot. Process and conveyor technology features have been added, so that the maintenance tasks for all plant components in a factory are now integrated. All future maintenance activities are displayed on one screen and documented seamlessly in the history. This optimizes maintenance planning and greatly increases plant availability.
ARE THERE ANY OTHER EXAMPLES OF HOW DIGITAL PRODUCTS IMPROVE PROCESSES?
The real-time analysis of large volumes of data from machines and plants is a driver technology for the IIoT. With DXQequipment.analytics, which will soon be ready for the market, we are providing a solution for the continuous collection, analysis, and evaluation of process data. When the DXQequipment.maintenance is combined with the new analysis tool, preventative maintenance becomes predictive maintenance. This offers one big advantage: since the actual condition of a plant is analyzed during operation, an imminent failure of a component due to its individual wear, for example, can be predicted. Based on this prediction a preemptive measure can be taken to prevent a downtime from occurring. In this sense, we are actively driving the digital transformation with our own innovations and see ourselves as pioneers in the combination of mechanical engineering and digitalization.
MECHANICAL ENGINEERING AND IT ARE CONVERGING. IS DÜRR PREPARED FOR THIS EVOLUTION?
As a mechanical and plant engineering company, in contrast to a traditional software firm, we benefit from the direct availability of data from our machines and plants. In the Digital Factory, we combine our domain and process knowledge with our software competence. The global footprint of our supervisory controls offering, the DXQcontrol, is an example of how Dürr has been supporting its automotive customers with software products for some time now. We have implemented the production control technology in more than 180 factories globally in the last 20 years. The core functions of this software solution are an important foundation for our digital products today. Back in 2015, we formulated the digital@DÜRR strategy with four key areas: Smart Products, Smart Services, Smart Processes, and Smart Factories. Together with other leading mechanical engineering companies and Software AG, we developed the first Industrial-IoT (IIOT) platform specifically for mechanical and plant engineering under the name ADAMOS.