Pacesetters
Since February 2021, Teamtechnik has been part of the Dürr Group. Among other things, the company builds highly automated machines and systems that can be used for the safe and fast manufacturing of large quantities of medical products. This allows Teamtechnik to benefit from the global growth of the medtech business. A visit to an up-and-coming subsidiary.
There is a slight humming sound in the workshop. Technicians kneel at the semi-finished machines made of sparkling stainless steel. They concentrate on checking cables, assembling components, or typing into their notebooks. Carsten Köhler stops at a circular installation. "This is a ring transfer system. It is one of our best-selling systems," explains the Head of Sales of Teamtechnik's medtech sector in Freiberg am Neckar. The typical characteristic of this setup is a transport system that moves each workpiece in a circle from one workstation to the next — a proven method that enables high-quality mass production in a short time-frame.
Fast and safe production — this is crucial for Teamtechnik's customers, since they manufacture medical products, such as syringes, injectors, test kits, or disposable contact lenses. "Although safety always comes first, our customers need to be able to produce large quantities very quickly and to the highest quality," says Köhler.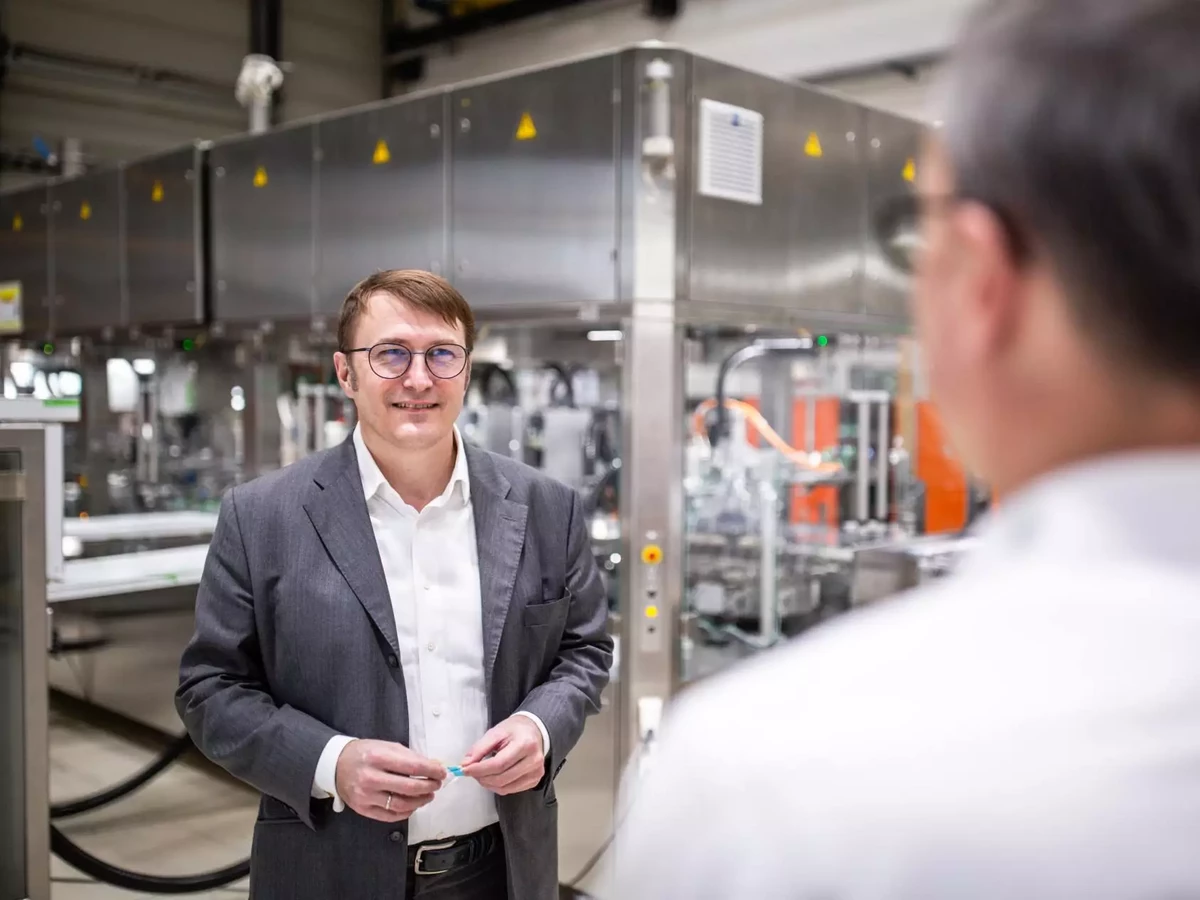 Carsten Köhler explains what is important in the manufacture of life-saving medical products.
Machines for life-saving products
The semi-finished ring transfer system is to be installed at a Teamtechnik customer's site in just a few months and will produce triggers for auto-injectors. Auto-injectors are instruments that look like thick ballpoint pens. Inside, there is an injection system with a needle and a precisely dosed drug. In case of an emergency, such as anaphylactic shock, the patient presses the auto-injector onto his body, the needle shoots out and injects the active substance.
Every minute, the machine will produce 80 of the triggers, which are composed of many small parts — quite a lot, considering the accuracy with which the production of the auto-injectors has to be performed. After all, each work step is followed by a test step that uses sensors or small cameras to check the result of the previous station and automatically removes defective parts from the production process.
Most of the fully automatic machines that Teamtechnik manufactures are designed for cleanrooms. They work independently and with a degree of precision that human hands can never achieve. Tiny stainless-steel grippers grasp parts only a few millimeters in size and load the workstations so quickly that the eye can no longer follow. Thus, hundreds of delicate plastic parts can be produced within a short period of time.
Köhler leads the way to another machine under construction a few meters away. It can be used to produce winged infusion sets. The butterfly needle is placed in the patient's arm before general anesthesia, for example. Its manufacture, however, poses some challenges. Since the plastic parts are flexible and smooth, they can easily slip away. Only specially designed grippers are able to grasp them. "Many of these machines are one-of-a-kind," Köhler summarizes. They are constructed on standardized platforms according to the wishes of individual customers.
Although safety always comes first, our customers need to be able to produce large quantities very quickly and to the highest quality.
Carsten Köhler , Head of Sales for automation systems for medical devices, Teamtechnik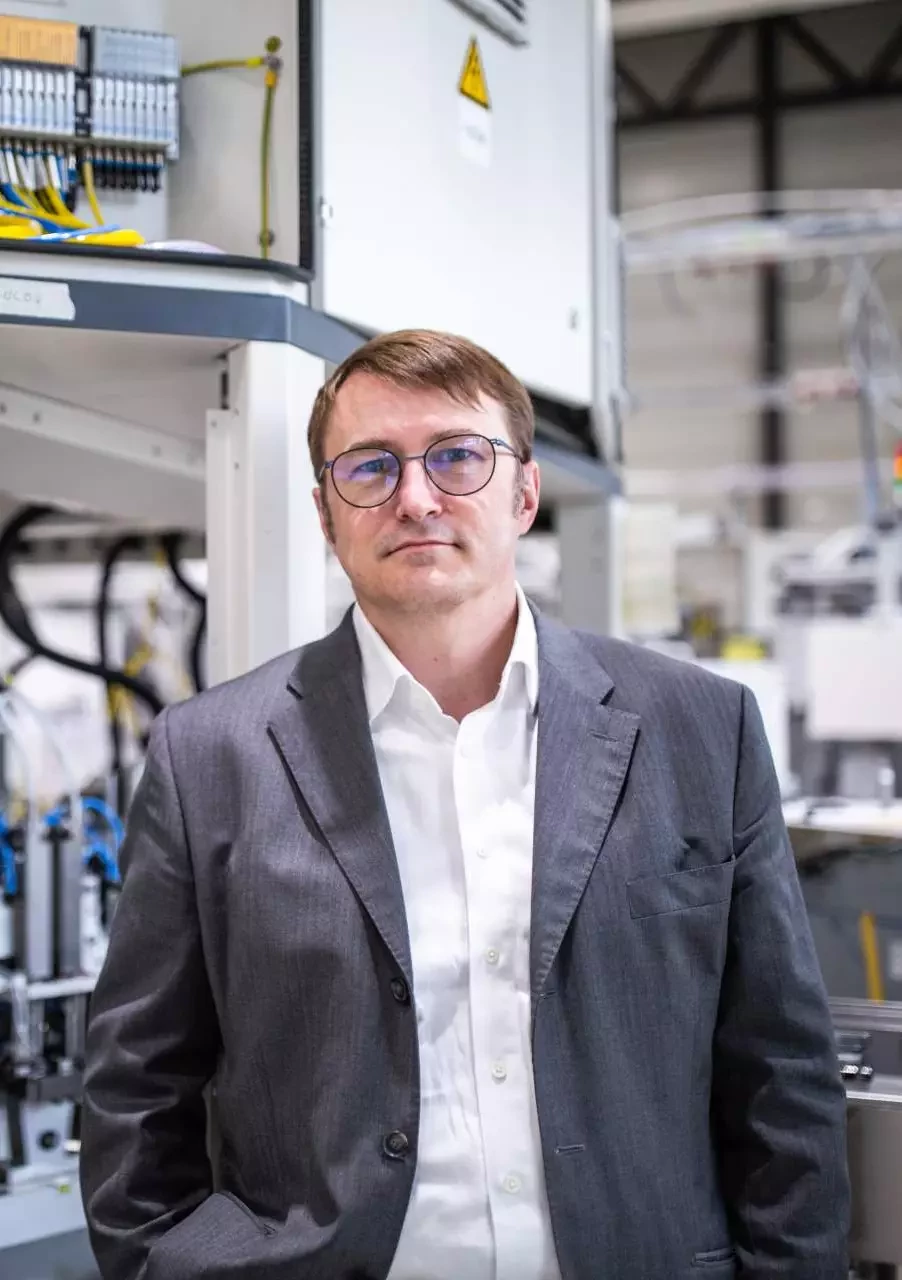 Prosperity is a growth driver
Teamtechnik has grown large with machines and test stands for the automotive industry, which is still an important pillar of the company. Medtech sector was added around 15 years ago. Today, Teamtechnik has almost 50 customers in this sector — a market with potential. "We expect growth rates of between six and twelve percent per year in this business area, and that is a conservative estimate," says Managing Director Stefan Roßkopf, whose father co-founded Teamtechnik 46 years ago.
This development is being driven by population growth, but also by increasing prosperity in regions of the world such as Asia. The people there want to be treated according to modern medical standards. For hygienic reasons, disposable plastic products are in particular demand. The quantities are considerable. After all, countries like China and India each have around 1.4 billion inhabitants. A huge potential — for syringes and cannulas as well as for disposable contact lenses.
Growth in automation systems for medical devices is also being driven by the rising number of chronically ill patients. One example is diabetes: Worldwide, approximately 425 million people are affected by this condition. And the tendency is rising. Many of them inject themselves regularly with insulin — increasing the need for manually adjustable injection pens or automatic pumps worn on the body. Teamtechnik also offers fully automated production systems for these devices.
6-12%
annual growth
expected by Teamtechnik in the
medtech sector
120
worksteps per minute are performed by the fastest teamtechnik systems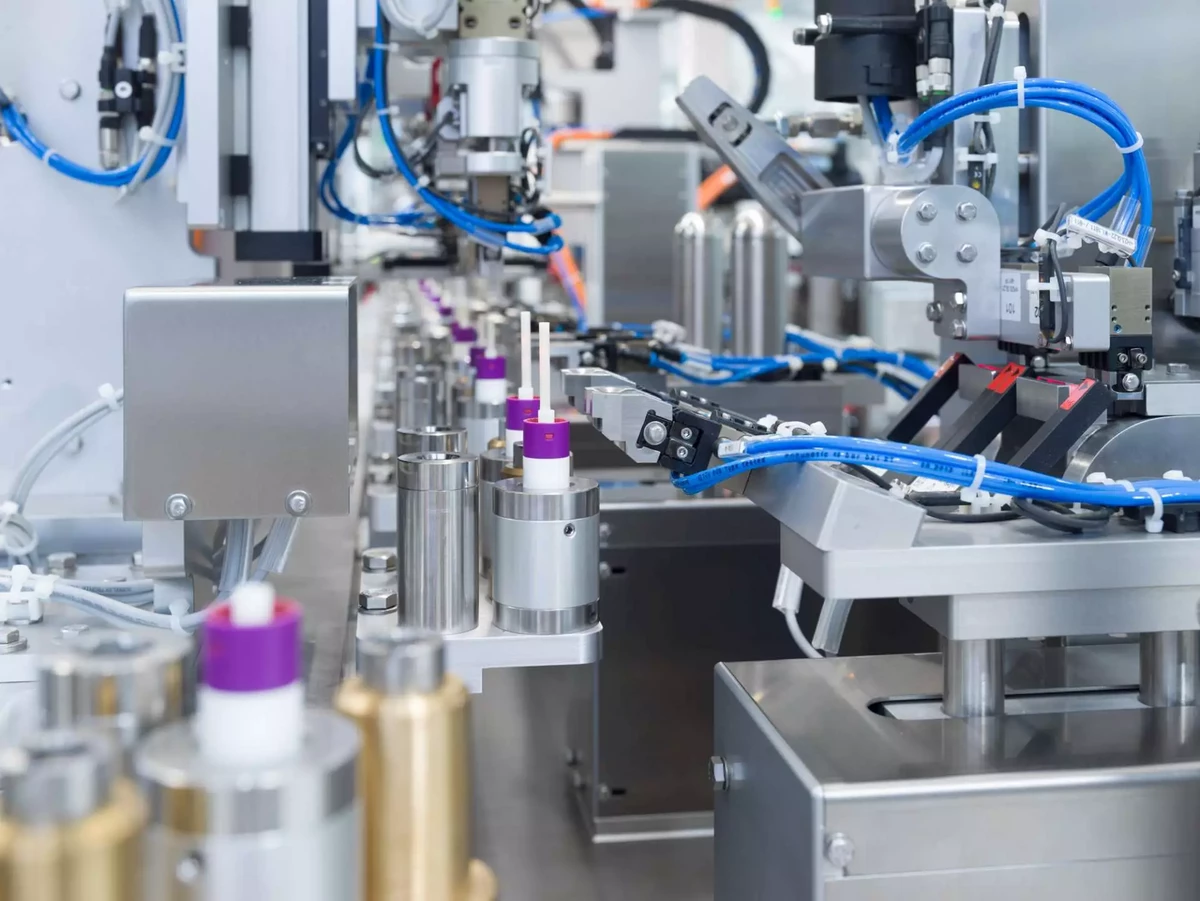 Teamtechnik systems work faster and more precisely than human hands ever could.
Expansion under the Dürr umbrella
By acquiring a majority interest, the Dürr Group has entered the growing business with automated production systems for plastic medical devices. The new subsidiary, in turn, will have the opportunity to expand with a global partner. "We wouldn't have had the financial resources to do it on our own," Roßkopf says.
The short distance between the two companies facilitates collaboration. After all, Freiberg am Neckar is less than ten kilometers from Dürr's headquarters. In addition to Germany, the new subsidiary also has locations in China and the USA.
A center of competence for medtech production systems is now to be established under the Dürr umbrella. To that end, further acquisitions are at the top of the to-do list. "A first joint project has already become a success," says Roßkopf. In the summer of 2021, Teamtechnik purchased the automation expert Hekuma.
The Munich-based company specializes in an exceptional field. It manufactures systems for taking out plastic parts from injection molding machines. Lightning-fast grippers extract the freshly molded parts from their molds, which requires less time than if they were simply dropped onto a belt. Thanks to this approach, daily production volume can be doubled in many cases.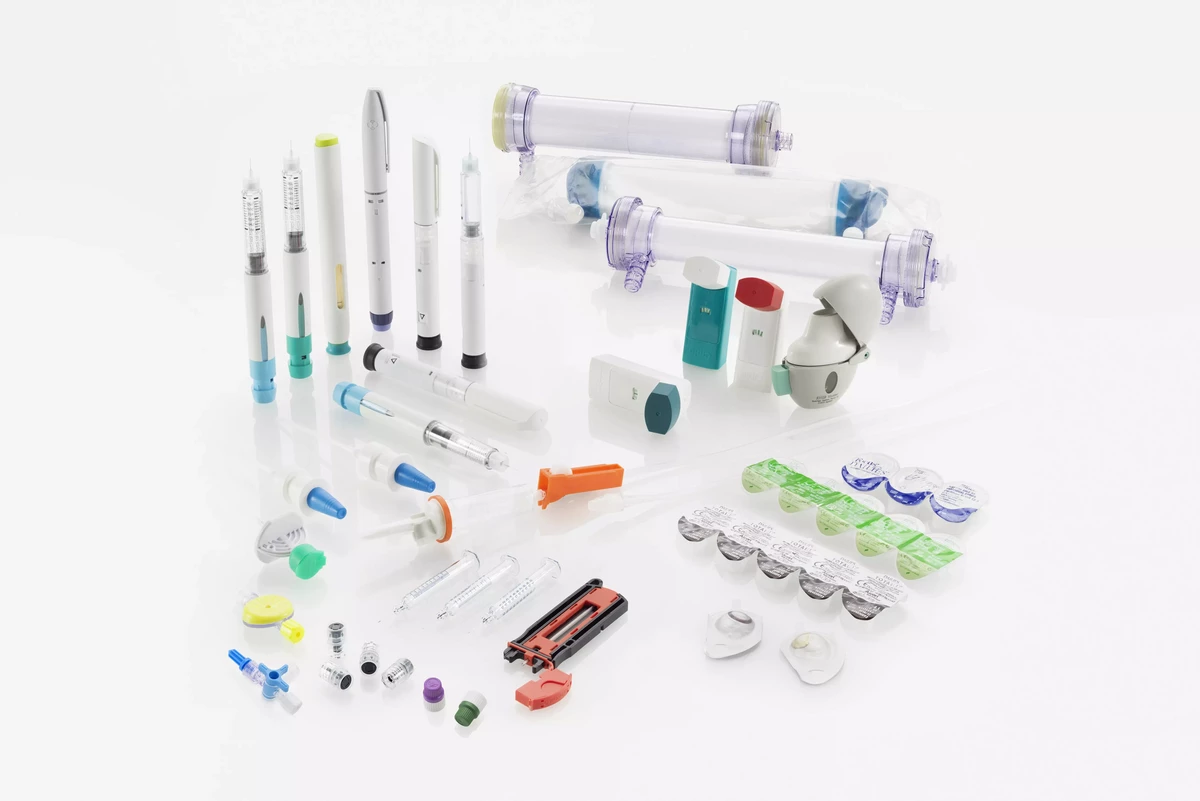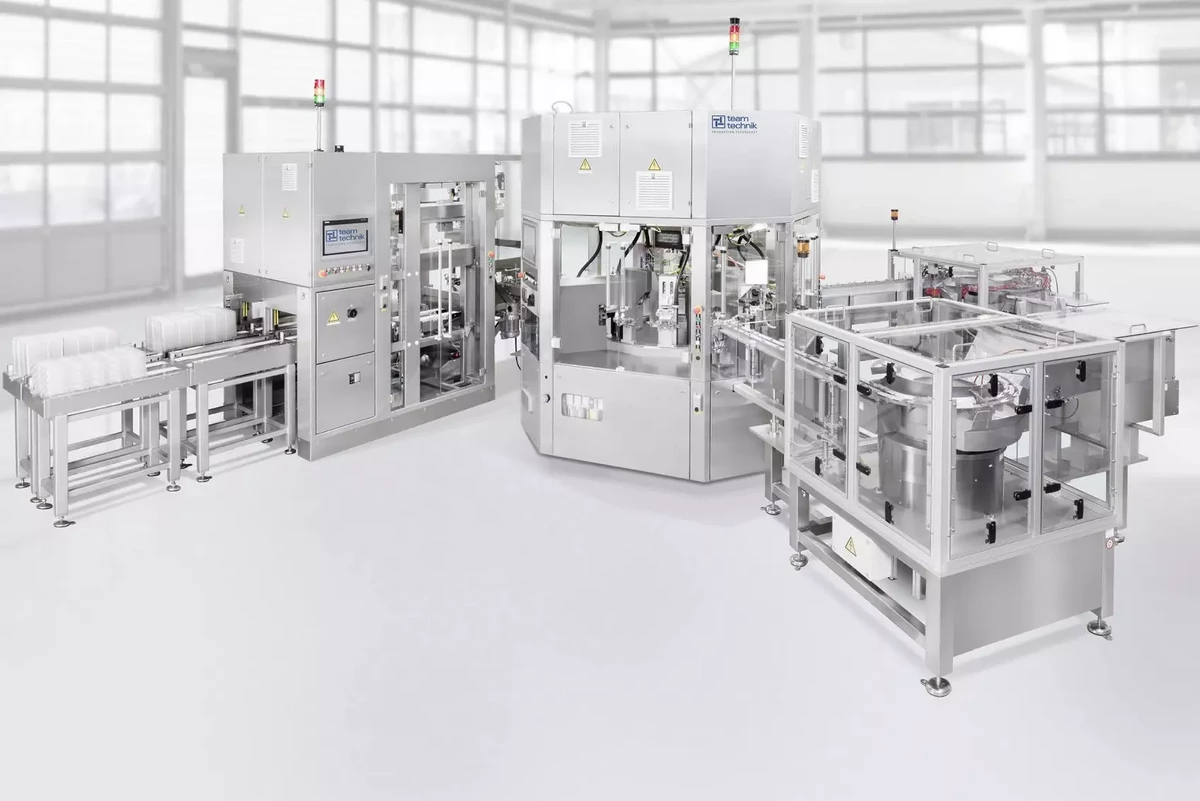 Insulin pens, contact lenses and inhalers: Medical products are assembled and tested quickly and reliably on fully automated systems made by Teamtechnik.
TEAMTECHNIK: BUSINESS AREAS AND FIGURES
E-mobility
Whether drives for electric vehicles or sensors and control units for autonomous and connected driving: Assembly and testing systems for these new technologies come from Teamtechnik.
Medtech
Products for medical supply such as insulin pens, syringes, and contact lenses are assembled and tested on fully automated Teamtechnik systems to the highest quality standards.
New energy
Be it the generation, transmission, storage, or usage of energy: Teamtechnik provides the production technology for any required components such as solar modules, plug connectors, and battery systems.
Teamtechnik and Dürr are also expanding their collaboration in project management and software development. For sales, on the other hand, Dürr's contacts to the automotive industry are of interest. After all, Teamtechnik has so far derived the bulk of its sales from test stands for transmissions and drives in electric cars. "This is an area that also promises high growth," according to Roßkopf.
The expansion of its medtech sector proves that Teamtechnik is focused on future-oriented topics. "Our passion for automation will continue to play a central role," says Roßkopf. Technologically speaking, the company is to offer its customers the entire range of the manufacturing process in the future: from the removal of injection-molded plastic parts through assembly and testing to packaging. All this in a clean, safe and fully automated manner.
MEGATREND HEALTH
Three questions for trend researcher and futurologist Corinna Mühlhausen. For more than 20 years, she has been concentrating on the topics of health, pharmaceuticals, and medicine of the future.
How has the understanding of health changed over the past decades?
CM: The health megatrend has entered into all areas of our everyday lives and is shaping our lifestyle. One important reason for this is that people feel more personally responsible for their health than before. They have realized that living a health-conscious life can also be fun. This has multi-layered implications: Food preferences today are linked, for example, to lifestyle, moral values, or the behavior of people close to us. The topic of preventive health care is also moving more into focus.
To what extent has the pandemic influenced health awareness?
CM: Health was the most important value for people even before the coronavirus crisis. But the pandemic brought back an aspect to health that had increasingly faded into the background in recent years: the awareness that health means first and foremost not being sick. Since the collective experience of the crisis, people have become much more aware of the importance of physical integrity. Scientists are also gaining greater appreciation, since the interest in factual information on the topic of health is growing. At the same time, the pandemic has made us aware that health in a globalized world is not just the responsibility of the individual, but is a complex set of interactions. As a consequence, health issues are shifting from an individual to a societal level as well, and in some cases can only be solved globally.
How will the topic of health develop in the future?
CM: The experience of the past two years has shown that patients with typical diseases of affluence have a higher risk of becoming seriously ill. This development may lead to people having more valid reasons, apart from wellness and self-improvement, as to why they should lead a healthier life. At the same time, medical standards continue to rise. More and more people will expect to be provided with high-quality medical products when they are ill and especially when they are old. This drives automation in the production of such products.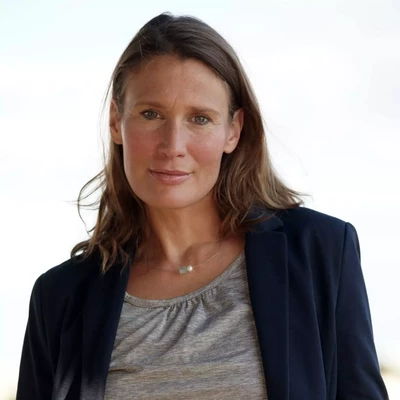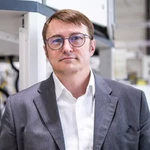 Carsten Köhler
Vice President Sales Medtech
teamtechnik Maschinen und Anlagen GmbH
Planckstr. 40
71691 Freiberg (Neckar)
Germany
More from "Prepared for tomorrow"