Efficiency boost from the cloud
The Volkswagen Group plans to continue digitalizing its production and, together with Amazon Web Services (AWS), is driving the "Volkswagen Industrial Cloud". Gerhard Alonso Garcia, Vice President MES & Controls and one of the heads of the Dürr Digital Factory, explains why Dürr is one of the pioneering partners in this well-regarded alliance.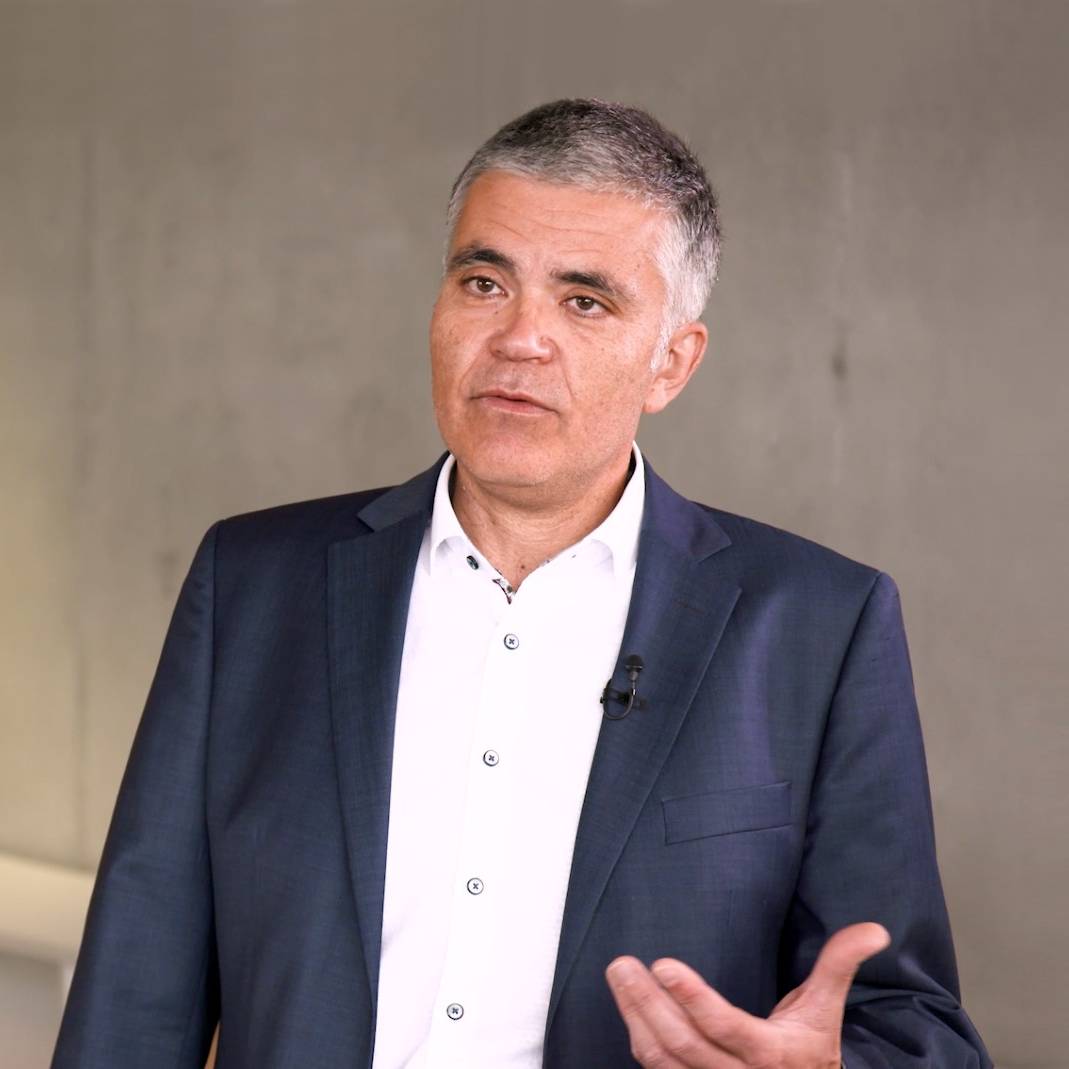 Mr. Alonso, you have been accompanying the project with Volkswagen and AWS for some time now. What exactly does it involve?
Some VW plants already use software that helps them control their production and make it as efficient as possible. Together with AWS, Volkswagen is now setting up an app store. It is designed to make software solutions centrally accessible to all VW plants via the Internet. To this end, VW and AWS are expanding the cloud, adapted to the needs of the automotive industry. Dürr's job in this is to provide software for certain production applications – in other words to stock the digital shop counter.
Can you give us an example of what Dürr provides?
In the initial stage, Dürr is delivering an application that analyzes paint defects in the current painting process, for example. This enables the customer to identify error patterns. Thanks to this information, the customer can then solve problems in the painting process before many quality defects and outages can occur. This, in turn, increases the "first pass rate", which is to say the number of vehicles that roll straight off the production line without any defects. This is extremely important for automakers, because any reworking makes the production process complex and expensive and affects their ecological footprint.
Eleven partners are initially providing software for the project. Why is Dürr one of the first?
We have been working closely with VW for many years and equipping plants for the group. We have decades of experience in paint application, for example, plus we are very familiar with our customers' processes and requirements, and we help them improve production efficiency through innovations. We draw on this wealth of experience in developing our software products. We have an excellent team of software specialists in our Digital Factory who work closely with the paint business experts. This combination of programming expertise and practical experience sets us apart from many competitors and makes us a sought-after partner in the industry.
What makes the collaboration on the Volkswagen/Amazon project so special, from Dürr's point of view?
The collaboration allows us to gain valuable insights into production practice. That way we can tailor our software ever better to the industry's needs. Plus, our software is available to all plants worldwide via the Volkswagen Industrial Cloud.
Other companies are also working on cloud solutions for entire industrial sectors. Isn't Dürr tying itself down too much through its involvement in one single project?
No. Programming a customized solution for every manufacturer would be too expensive, anyway. That is why we are combining our expertise in one standardized architecture and creating interfaces with other systems. Our applications will therefore always be suitable for other cloud solutions too.
Many thanks for the interview.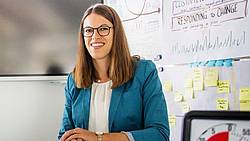 Totally digital – the new VW plant in Anting
Dürr has built → China's largest paint shop for the Volkswagen plant in the Chinese town of Anting. The plant is exemplary in demonstrating how important smart applications have become to automakers. "Never before have we planned a paint shop that comprises so many digital solutions," says Helena Rasp. The mechatronics engineer coordinated the software development during this large-scale project.
Despite travel restrictions due to the pandemic, Helena Rasp and the team from Germany and China stuck precisely to the timetable. This was helped by the fact that Dürr only had to tailor a small proportion of the software to Volkswagen's requirements. Most applications were already a perfect fit or had been included in the development roadmap. They come from the → DXQ product family, which Dürr is using to drive digitalization in automotive factories.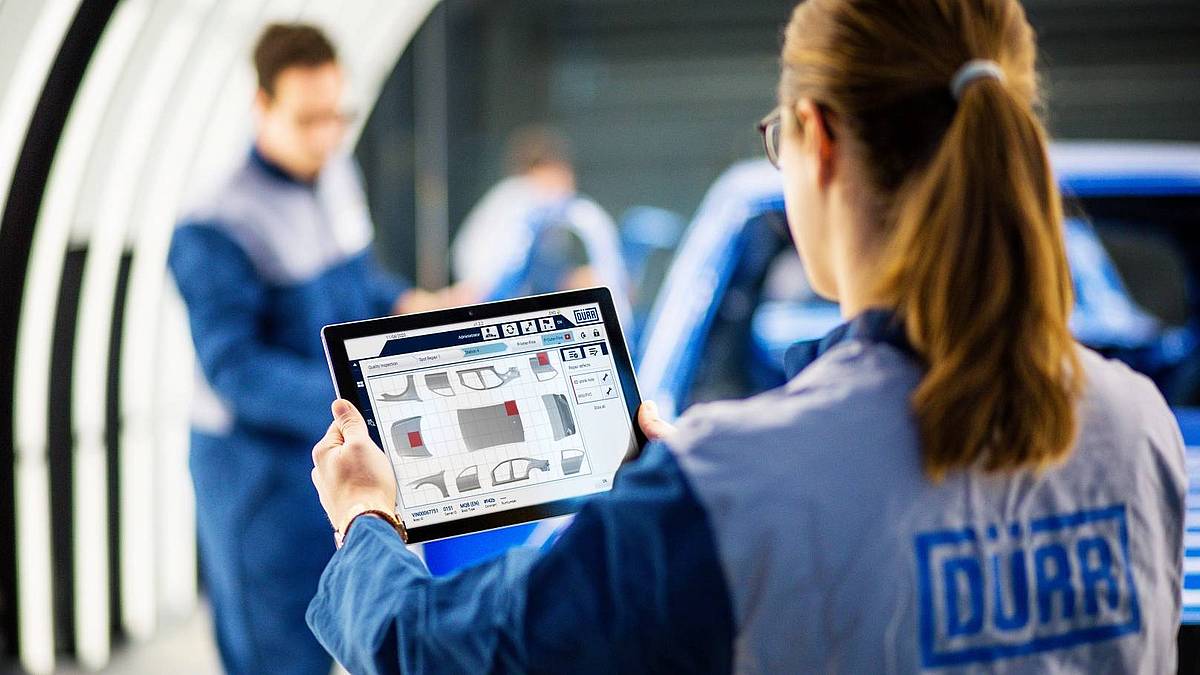 Helena Rasp holds a Master of Science degree in mechatronics and works in the Dürr Digital Factory.
One such example is the → DXQplant.analytics application. It provides performance metrics from the entire paint shop and uses artificial intelligence to identify error patterns. Thanks to this information, the customer can solve problems in the painting process before too many quality or technical defects can occur. "It was the first time that we used this application for the entire paint shop," says Rasp.
Another new feature used in Anting is a mobile app for accessing maintenance data. It complements an existing software solution that analyzes data for operation and servicing and can thus predict maintenance dates – and this goes not just for Dürr systems but also for other suppliers' components.