Dive into the archive
There is no doubt that an anniversary year will cause our heart to beat faster for the past. We remember the roots of the company and the most important milestones in its history. This is, however, only made possible thanks to our corporate memory: the historical archive. Sounds like a lot of dust and boredom? No way!
The collection of documents, photos, films and objects not only documents the development of the business. It also reflects the innovative spirit and individuality of the company, serves as an inspiration for the future and creates identity. In short: This is where our Dürr DNA is preserved. And that is precisely what makes a look at the company archive so exciting. We have found hidden treasures in the historical material, which sometimes made us smile and sometimes let us marvel. But see for yourself. Please note that a large part of the historical documents is only available in German.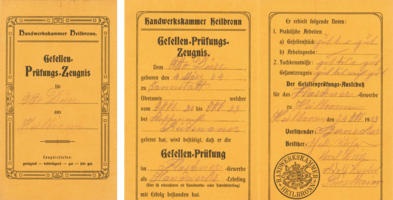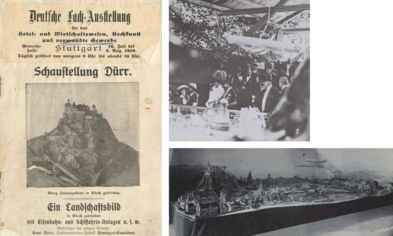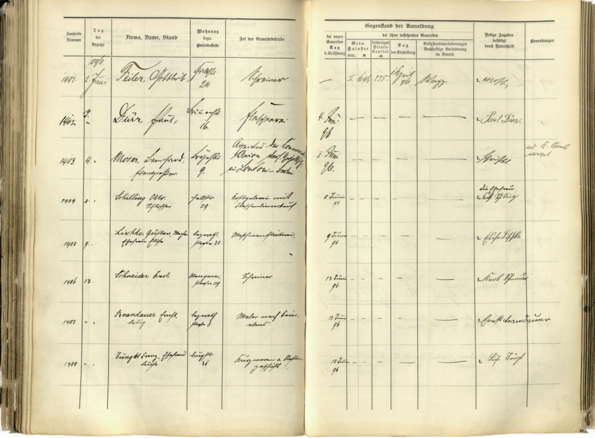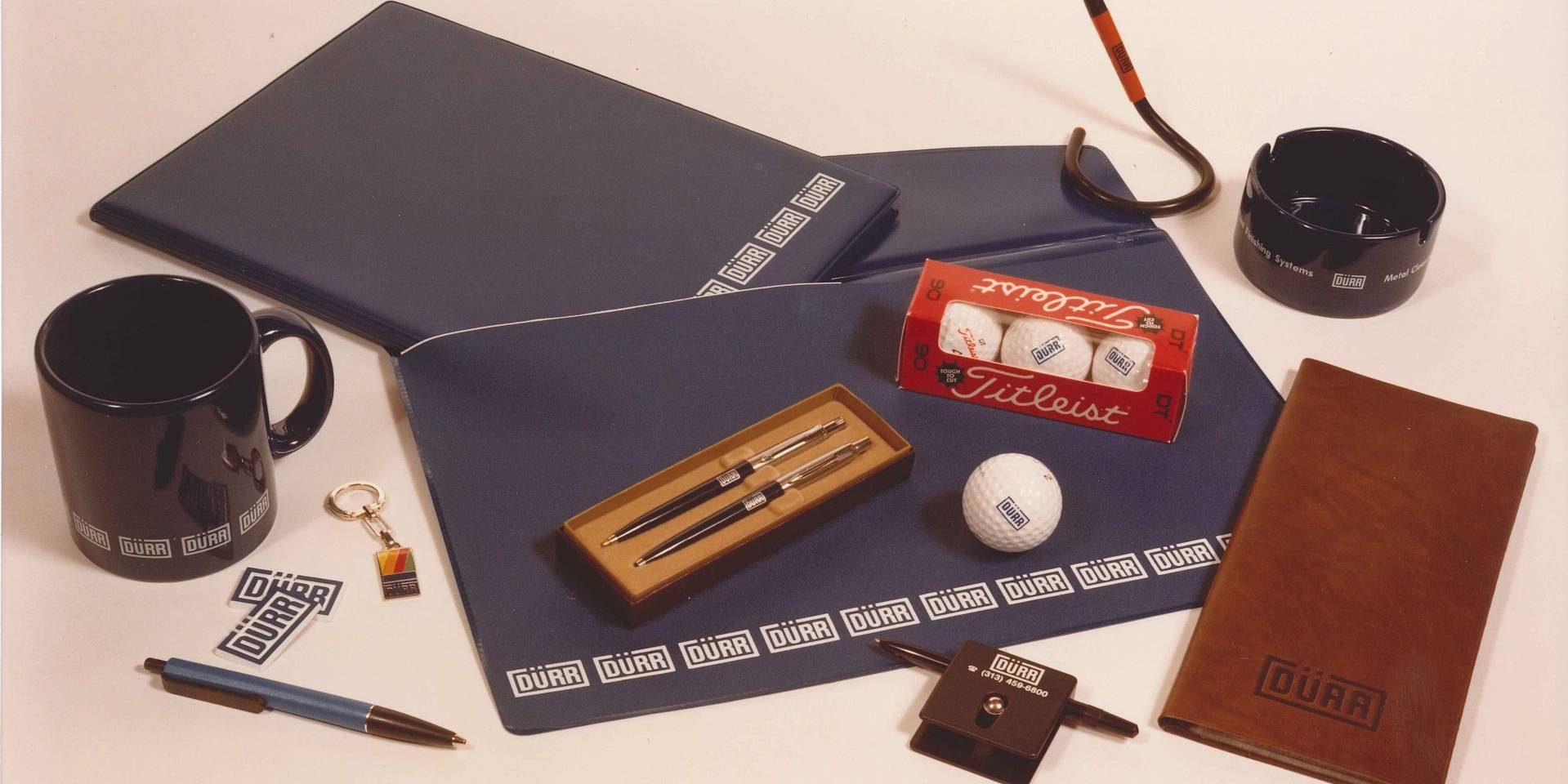 Dürr advertising material from the 1980s.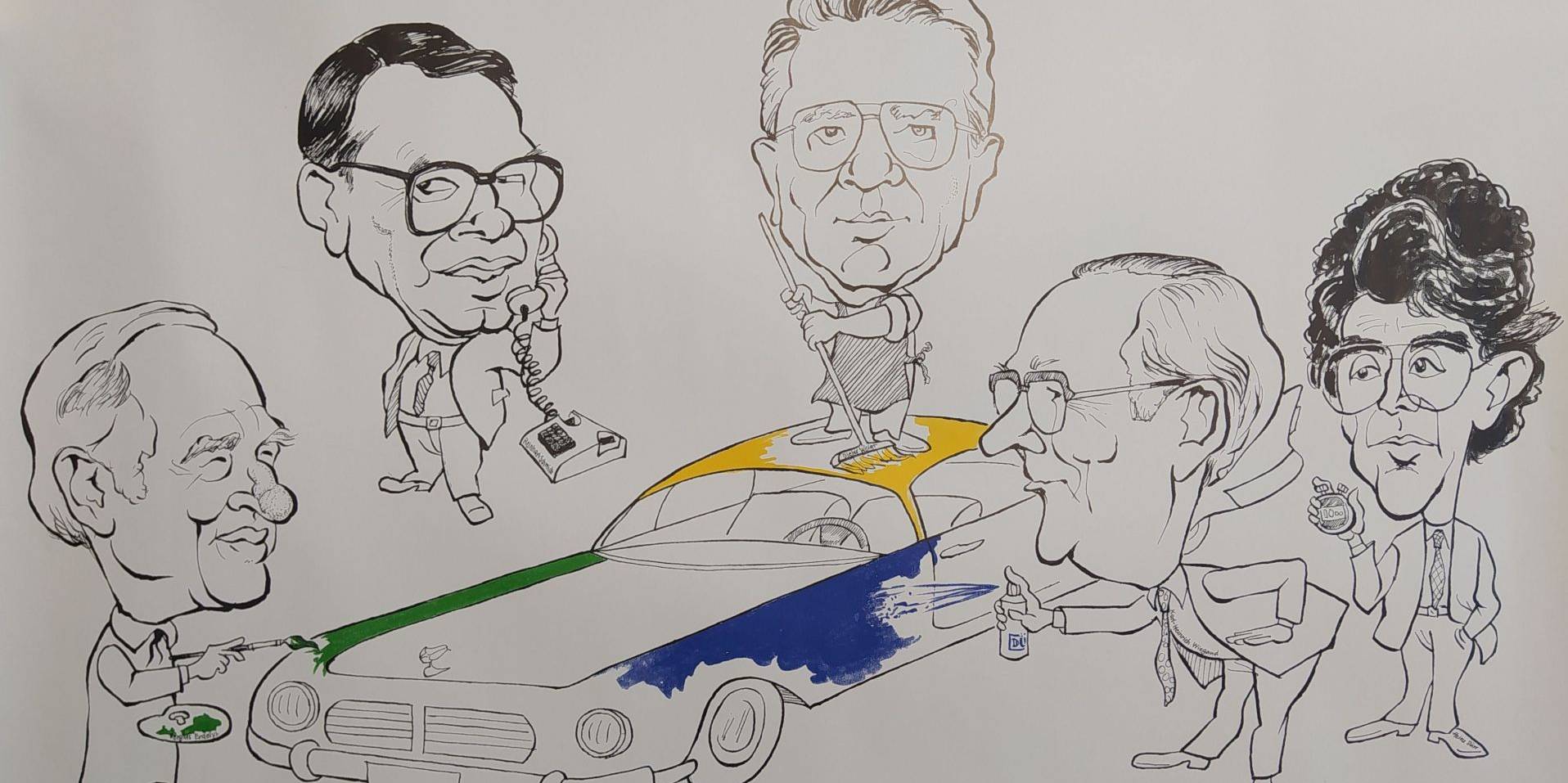 At the 25th anniversary of the Brazilian subsidiary, the company demonstrated a sense of humor.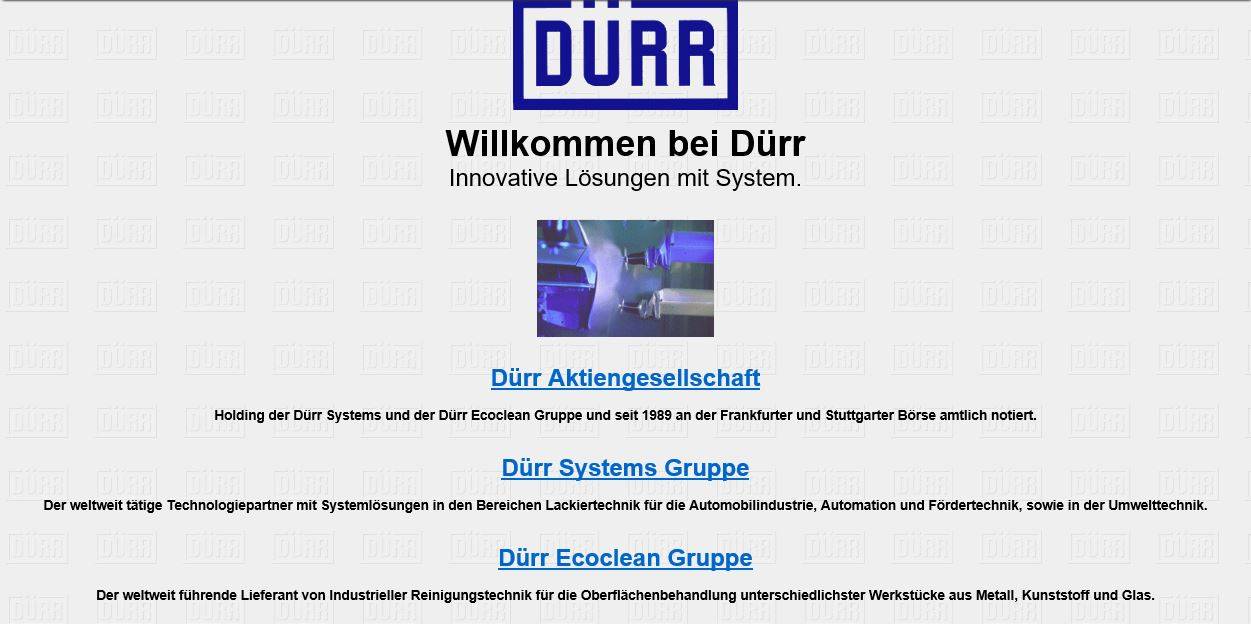 Did you know that Dürr has had a homepage since 1997? Fortunately, is has been updated since then.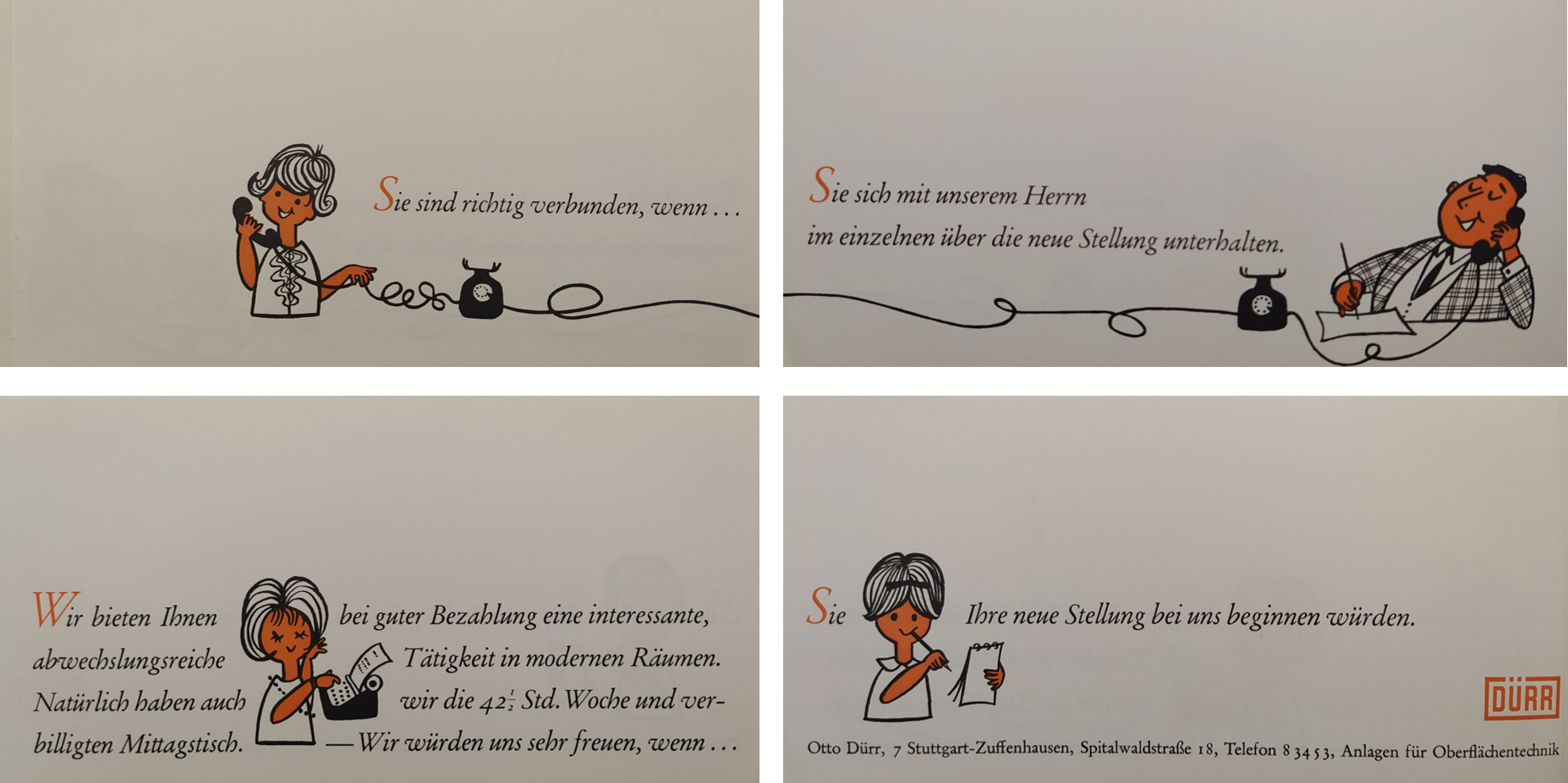 Human resources marketing in the 1970s.

At the beginning of the 20th century, this artistic letterhead adorned the business mail of the Dürr company.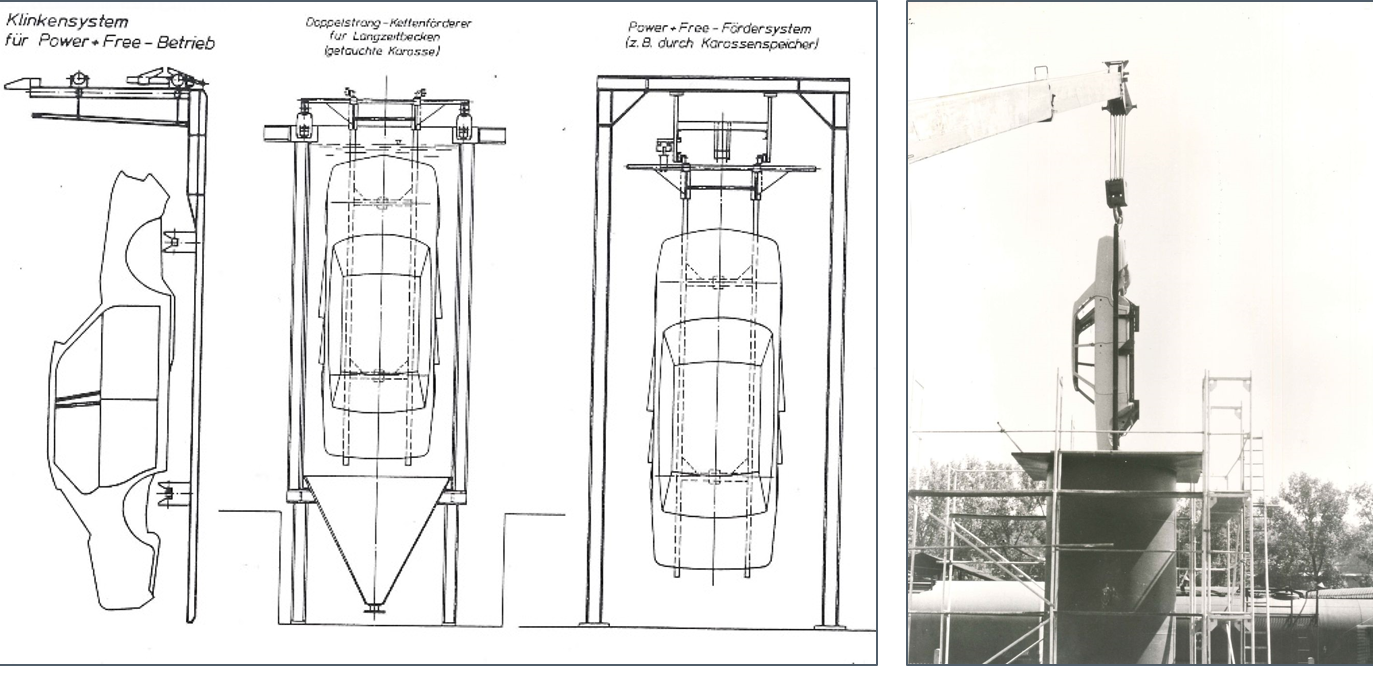 Car bodies are immersed headfirst into the treatment bath – This idea first took shape on paper, followed by tests in the backyard of the company premises. The new development was spectacular, but ultimately not very successful.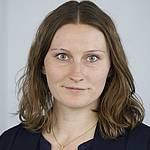 Anna Gottschalk
Corporate Communications & Investor Relations
Dürr Aktiengesellschaft
Carl-Benz-Str. 34
74321 Bietigheim-Bissingen
Germany