"We combine sustainability and efficiency"
CEO Ralf W. Dieter and Deputy CEO Dr. Jochen Weyrauch talk about the journey from workshop to world market leader
The Dürr Group has undergone a massive transformation over the past decades. It is now experiencing strong growth in the field of electromobility and is developing artificial intelligence for its customers, enabling them to optimize their manufacturing processes. CEO Ralf W. Dieter and his Deputy Dr. Jochen Weyrauch, responsible for the automotive business, explain the success factors.
Mr. Dieter, Dr. Weyrauch: Dürr has reached its 125th year – what is the consistent thread running through the company's history?
Dieter: The Dürr family has always represented continuity. Heinz Dürr is an entrepreneurial legend and our anchor shareholder. He and his wife, Heide, are unifying figures at Dürr, and their daughter, Alexandra, is a member of the Supervisory Board. Aside from that, it's not easy trying to compare an engineering group with a late 19th century craftsman's workshop. That said, there are continuities: innovation, quality, and being open to new technologies. And Dürr has always had good employees.
What is currently the biggest challenge in business with the automotive industry?
Weyrauch: I see three key trends: digitalization, the shift toward electromobility, and the task of making production processes even more sustainable. Our strategy is to support our clients effectively in all three trends.
What opportunities and risks are presenting themselves for Dürr?
Weyrauch: The opportunities clearly outweigh the risks. Take electromobility, for example. Here, we support our customers by developing technologies specifically for the production of electric cars, such as the EcoInCure car-body curing oven or spin test systems for testing e-drive components. Many new producers of battery-powered cars are opting for Dürr because we combine cutting-edge technology and experience. This reduces their time-to-market. We have gained over 30 new customers through e-mobility.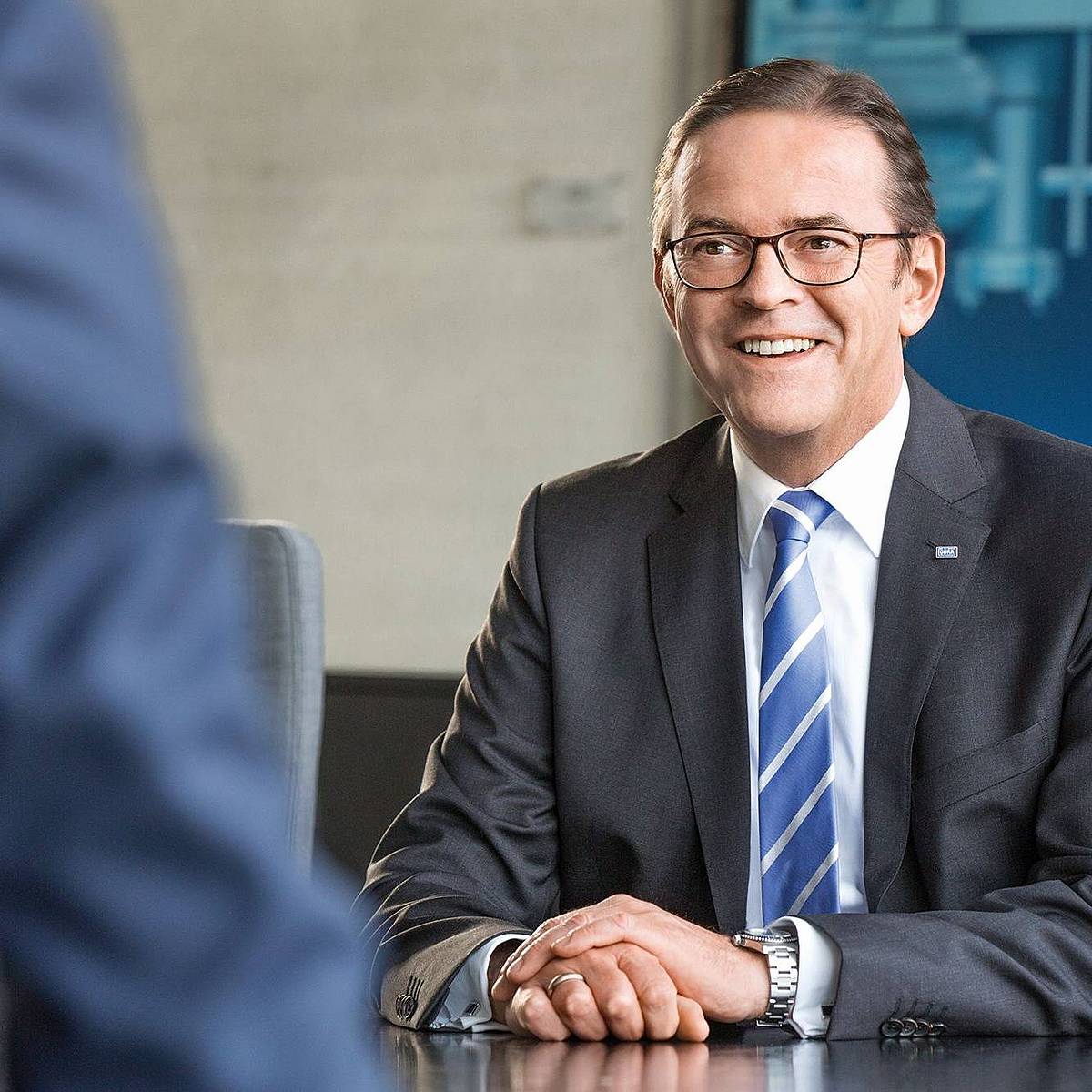 In his role as CEO, Ralf W. Dieter has been leaving his mark on the Dürr Group for 15 years.
How about digitalization? Aren't you worried that software providers are taking away some of your business?
Dieter: We'd rather concentrate on our strengths than fear something. We are well positioned in digitalization because we offer both software know-how and shop-floor expertise, which means we know the production processes in automotive plants. We apply this knowledge in our applications. This offers advantages to paint shop operators: They receive plug-and-play software, which can be used without any major adaptation effort because it has been developed by people who know what matters in the painting process.
Weyrauch: And this software is state-of-the-art! Our DXQ Analytics applications use artificial intelligence to detect recurring error patterns and thus optimize the painting process. BMW, for example, works with our algorithms, and we were one of the first partners of Volkswagen's Industrial Cloud.
We are well positioned in digitalization.
Ralf W. Dieter, CEO Dürr AG
China is the largest single market for many automakers. How important is China for Dürr, and what strategies are you pursuing there?
Dieter: China is our largest market, and e-mobility has further stimulated this market. At the height of the global pandemic, China had already recovered and was an important stability factor for our customers and for us. Our strategy for China is based on consistent localization, be it in purchasing, engineering, or project management. Whatever the topic, customers will find contacts in their local language. Our local organization is proficient in executing large projects, and this makes us more competitive.
You have expanded Dürr's skill set through acquisitions over the last few years, and the purchase of the HOMAG Group in 2014, which specializes in woodworking technology, sparked particular interest. In which areas are you planning further acquisitions?
Dieter: The acquisition of HOMAG has given us another mainstay alongside our core automotive business. We make acquisitions to enhance our skills in the key areas mentioned earlier: digitalization and automation, electromobility, and sustainability. For example, we have strengthened our environmental technology segment through the acquisition of Megtec/Universal in 2018 and have gained a foothold in battery cell production. Our stake in teamtechnik has enhanced our automation profile and has added test systems for electric and hybrid drives to our e-mobility portfolio. In return, we can accelerate the development of teamtechnik: in digitalization, in project management, and through our financial strength.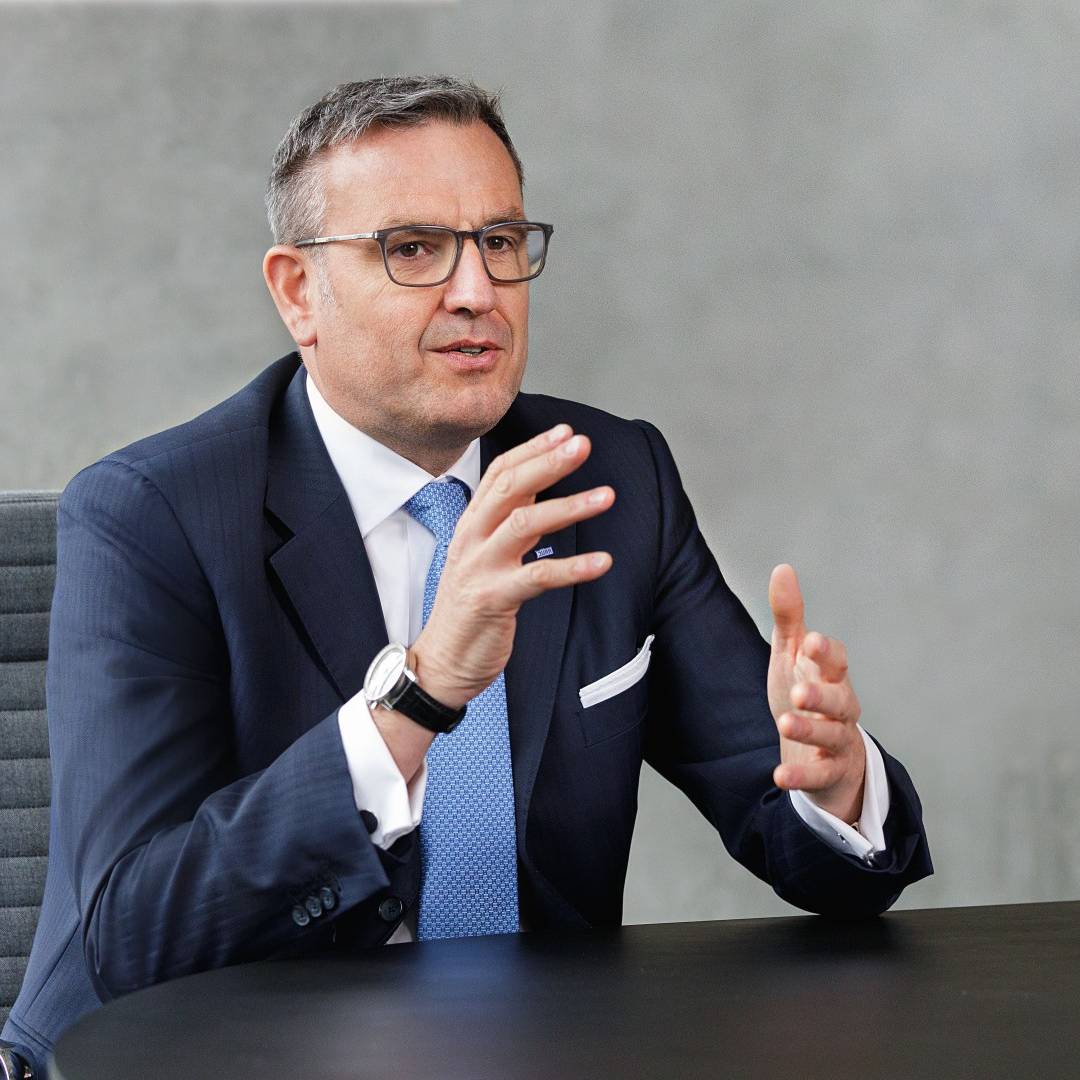 Sustainability is a word that has come up quite a lot. Why is sustainability important for Dürr?
Weyrauch: Sustainability changes our customers' requirements. So far, efficiency has been the yardstick for investments. Now, customers are also specifically asking how our production technology will support them in lowering their carbon emissions and reducing their ecological footprint. Our answer is that Dürr is an enabler for sustainable production. By offering technologies such as the EcoDryScrubber for the dry separation of overspray, we have been able to lower the energy consumption of paint booths by around 60 percent. Sustainability and efficiency in production are not mutually exclusive. We combine them both, and this is an opportunity.
You have also announced that you would get more involved in battery production.
Weyrauch: If we want to get more electric cars onto the road, we need more battery factories, especially in Europe. Dürr delivers complete lines for coating lithium-ion battery electrodes. Here, we are not only talking about the coating technology itself but also about the ovens, exhaust-air purification systems, and solvent recovery. This is where Megtec technology plays a key role.
Dürr is an enabler for sustainable production.
Dr. Jochen Weyrauch, Deputy CEO Dürr AG
What is your outlook for the next few years?
Dieter: I'm optimistic! We will leave coronavirus behind and return to profitable growth in 2021. Automotive production is continuing to grow, despite supply chain problems with semiconductors and electrical components. Our customers have got through the crisis well. While the automotive industry and its product are changing, the car remains attractive. People want individual mobility, and sustainable cars are key in this.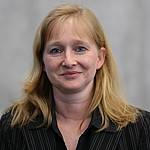 Martina Bausch
Officer Online Magazine
Corporate Communications & Investor Relations
Dürr Aktiengesellschaft
Carl-Benz-Str. 34
74321 Bietigheim-Bissingen
Germany